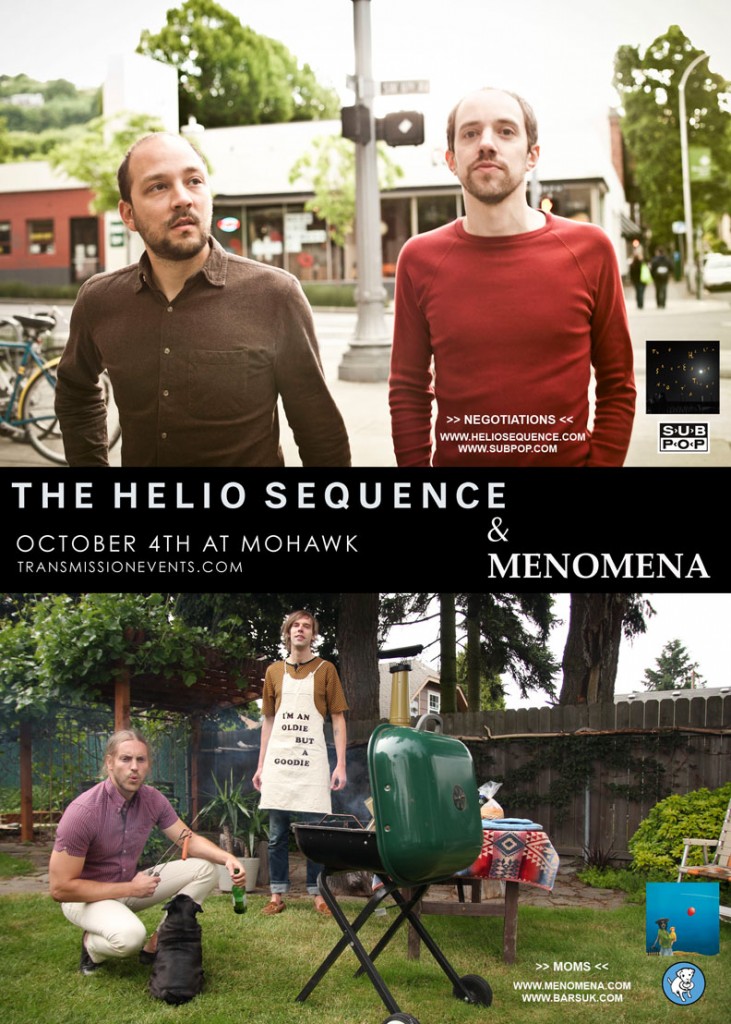 We're well aware that ACL (part 1 of 2) is this weekend, but that's not going to stop up us from heading to the Mohawk on Friday to see The Helio Sequence and Menomena – two of the best sounding bands to ever walk the Earth.  Jump below for your chance to join us.
By the way, locals Chancellor and Feverbones will be playing on the inside stage once things wrap outside.  Rad.
To win a pair of guest list spots from us just send an email HERE with HELIONOMENA in the subject line.  We'll pick a winner the day of the show.
PS – Your information won't be used for anything except this contest.  We swears it on the Precious.