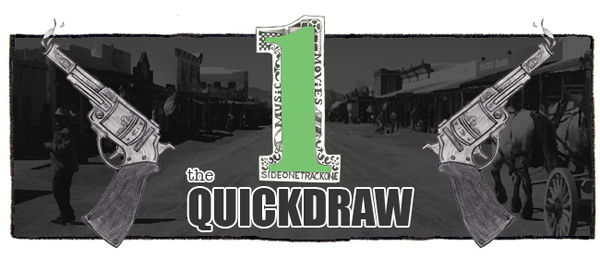 Today's music is happy that ACL is done.  Enjoy.
:Russian Circles – 1777:  This is such an epic track.  Russian Circles can sometimes get too meaty, so it's nice when they take a moment to remind me how expansive their sound can be.  The band will release Memorial via Sargent House on October 29.
:Yamantaka/Sonic Titan – Windflower:  I'd say that Yamantaka/Sonic Titan is a terrible name, but somehow it's just the right fit for the way their scattered sound soars here.  You'll be able to pick up UZU when it's released on October 29 via Suicide Squeeze.
:Deleted Scenes – Stutter:  I'm not entirely sure what to make of this track, but I can say that I love how weird it is.  I advise that you just turn it up and see what happens.  Deleted Scenes will release a 7″ on November 5, and then they have a new full length, Lithium Burn, expected out in February via Park The Van.
:Gems – Medusa:  Admittedly, there's a few moments here that are just cheesy enough to make you want to roll your eyes.  However, Gems' oh so very dream pop sound is too good to pass up.  Grab the Medusa EP when it gets released on November 12.
:Mutual Benefit – Advanced Falconry:  I found this over at Pitchfork this weekend.  It reminds me of a lot of the indie music  (Sufjan Stevens, Annuals, etc) I was loving back when I was in my last year of college.   You can get Love's Crushing Diamond now through Mutual Benefit's Bandcamp page.