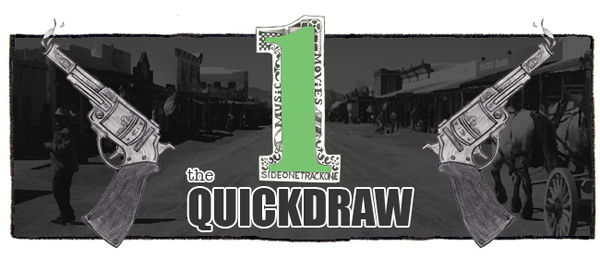 Music!  Enjoy.
:Diarrhea Planet – Heat Wave:  This is a great song, but I have to admit that I'm currently operating in a place where I'll post anything that Diarrhea Planet puts out.  The band is just too fun and too on point right now for me to even consider not sharing their stuff.   The Aliens In The Outfield EP is due out November 18 via Infinity Cat Recordings.
:Cherry Glazerr – Had Ten Dollaz:  Cherry Glazerr's press release says they're an "astonishingly young" trio (two of them aren't old enough to vote and the other is just over 21), but they certainly don't sound like it.  This song is dripping with confidence and is pushing out a fairly calculated vibe.  I like it.  A lot.  The band will release the Had Ten Dollaz/Nurse Ratched single on October 28 via Suicide Squeeze.
:Tennis System – Dead Honey:  Throughout the weekend I found myself wanting to frequently revisit this new one from Tennis System.  I love the driving arrangement and the vocal work is pretty great, too.  Technicolour Blind will be released on October 21 via Papercup Music.  See the band at Cheer Up Charlie's on October 14.
:Weed Hounds – Harbor:  It took them five years (apparently), but Weed Hounds have finally readied a full length.  If you have a fondness for shoegaze and/or 90s indie rock, then you can expect to dig what the band has crafted.  You can either buy their self titled album in a variety of formats or you can download it right here for FREE.
:The Pains Of Being Pure At Heart – Summer Of Dreams:  Here's a pleasant selection from the new extended version of the album that The Pains Of Being Pure At Heart released earlier this year.  The songwriting is a bit cheesier than usual for the band, but I think that overall the track is a good one.  The deluxe edition of Days of Abandon is available now via Yebo.