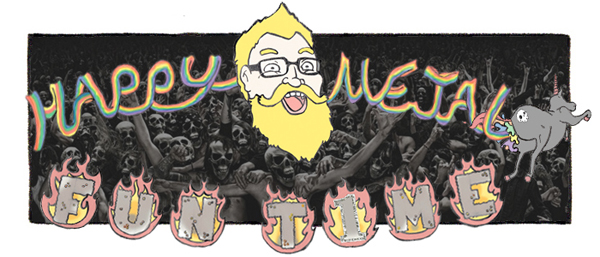 The tendency to shy away from all things heavy happens every time a terrorist attack happens or a school shooting takes place. It is typical for people to want to be comforted by some crappy sappy tunes to console themselves in times of trouble, but with the recent round of shootings I have been disturbed with another trend happening. Guns, yeah, violent video games, yeah, mental health issues, all possibly culpable, but no one is blaming metal anymore and I am tired of being left out.
I want to hear Diane Feinstein or Chuck Shumer reading violent lyrics from Cannibal Corpse and Slayer in front of Congress, I want to see them try and vilify those they deem fringe again and be faced down in court. For some reason our music is not an influential force in creating chaos in the public arena anymore (if it ever really was), not since Columbine, and they blamed Marilyn Manson ugh. When is the NRA going to point fingers at us metalheads and grow our audience again…well, if nothing else, I will do my part. To grow the audience, not kill innocent people.
February is the month of love and crap, but it is also the time when all those albums that would get released the last two months finally hit stores. Here are some of the metal jams you need to be on top of this month, like your lover.
:Clutch – Earth Rocker:
:Zombified – Pull The Trigger:
:Cult Of Luna – I The Weapon:
:Tomahawk – Oddfellows:
:Devourment – Fifty Ton War Machine:
:Suffocation – Cycles Of Suffering:
:Ghost – Secular Haze:
:Rotten Sound – The Solution:
:Hatebreed – Put It To The Torch:
:Philip H Anselmo And Warbeast – Birth Of A Psycho:
:Helloween – World Of War:
:Lightning Swords Of Death – Chained To Decay: