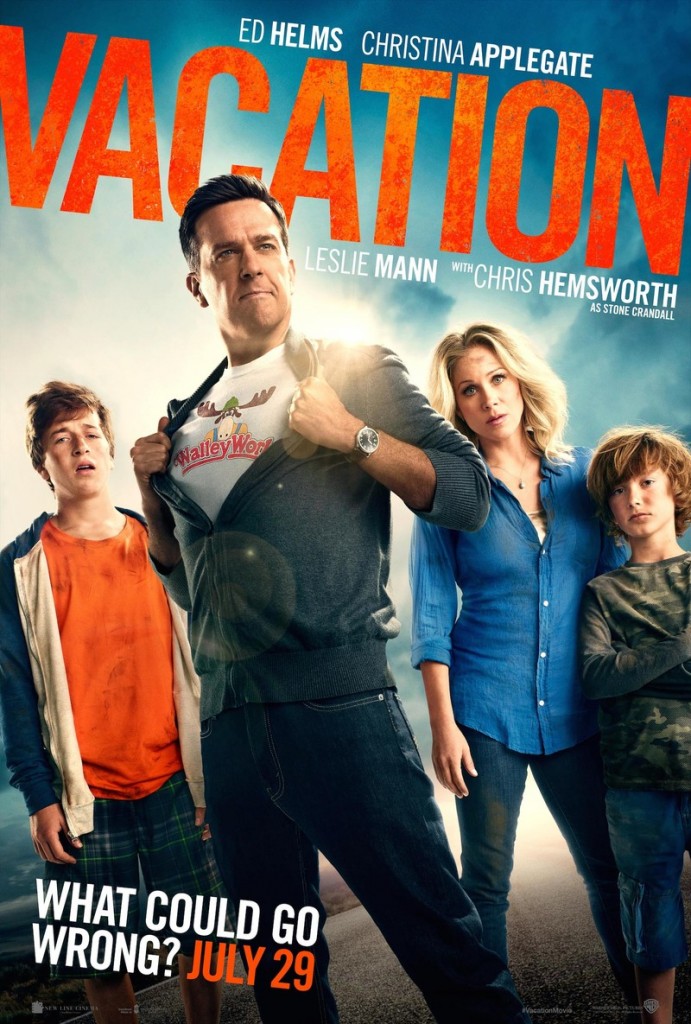 The Impression:
Vacation has been given an update (thankfully, it's more of a spiritual sequel than an outright reboot) with Ed Helms and Christina Applegate.  The trailers have been somewhat hit or miss on the laugh-front.
The Reality:
The original Vacation is a solid time.  Chevy Chase bumbles around, there's a hefty variety of goofy jokes to be had, and then just when you've had enough you're reminded that family is important.  Moral delivered!  The end.
The 2015 version of Vacation is somewhat the same.  Ed Helms (as Rusty Griswold) does indeed bumble about just as Chevy did on the original voyage to Wally World, and the concept of family is certainly hailed as the end all be all of creation, but the humor is in a completely different realm.  I don't know if that's part of the "updating" or what, but the new Vacation is as crass as can be at every turn.  Personally, I didn't mind.  I laughed quite a bit at all of the ridiculousness on the screen and generally found the film to be an entertaining entry into the series, but I can see how some might just find the whole damn thing to be offensive.
If you're really attached to Chevy's Vacation, I'm not sure the new one is for you.  While it does feature nice callbacks to the 1983 film, overall it's a louder (some would say dumber) effort that clearly wants to make you yell #OMG every few minutes.  On the other hand, if you're like me and get a good laugh out of most things immature and kind of stupid, then I say catch a matinee and have some fun.
One late note, I wish Christina Applegate was in every movie.
The Lesson:
Sure, I'd watch another one.  It just can't be a new take on Christmas Vacation.  That film is perfect.