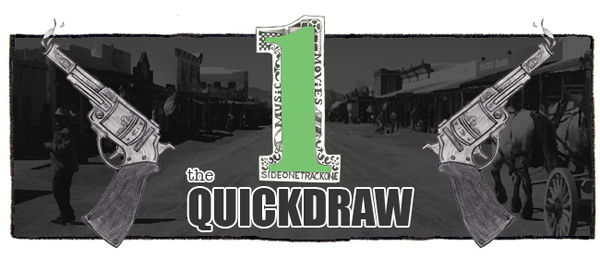 Music!  Enjoy.
:Spoon – Do You:  I had someone tell me that they thought this was the catchiest song in Spoon's repertoire.  Naturally, my initial reaction was to scoff at them, but since I'm starting to realize I may never get it out of my head, I think they might actually be right.  They Want My Soul is due out August 5 on Loma Vista.  See the band play at this year's ACL.
:Midnight Masses – Am I A Nomad?:  Autry Fulbright (from Trail of Dead) is the main brain behind Midnight Masses, and this gem is the first single off of his debut full length.  I think it might end up being a good one.  Departures will be released on July 22.  Catch the act at Holy Mountain on August 7.
:Bon Iver – Heavenly Father:  For some reason I feel as though the last Bon Iver track we ever get will be this non-Bon Iver sounding effort that was done for a Zach Braff film.  At least it's a cool song, I guess.  The Wish I Was Here soundtrack is due July 15 via Columbia.
:S – Vampires:  S, who was once a part of Carissa's Wierd, is the latest addition to Hardly Art.  This track reminds me of acts like Azure Ray and Land Of Talk, which is something that I have no problem with at all.  Look for Cool Choices to be released on September 23.
:Tyrannosaurus Dead – Post Holiday Dead Song:  I'm not really at all familiar with Tyrannosaurus Dead, but this fuzzy indie pop number makes me want to be.  It's a real charmer.  The band will release a split 7″ with Joanna Gruesome on July 21 via Odd Box Records.