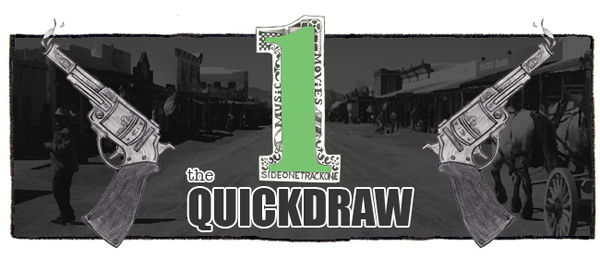 Today's music was forged in the fires of Mount Doom.  Enjoy.
:Club 8 – I'm Not Gonna Grow Old:  For those of you who have spent the first five months of 2013 impatiently waiting for someone to deliver a stunning disco-enthused pop song, expect this Club 8 effort to make your day.  Their new LP is titled Above The City, and it's due out May 21 via Labrador.
:The Orwells – Other Voices:  Apparently for their upcoming EP, this up and coming act wrangled TV On The Radio's David Sitek as a producer.  Nicely done.  As for this song, it's loud and entertaining, and I really like it.  The band will put out the Other Voices EP on June 25 via East End/Canvasback.
:Tim And Adam – So Much More:  Tim from the Postmarks and Adam from Whirlaway, I Am Stereo, and Hello Human are the pair that lead this new act.  Their sound is a nice mix of early 2000s indie and electro pop.  Tim And Adam's self titled debut is currently available.
:The Mantles – Hello:  This is one of those singles that makes me shift from curious to excited about an upcoming album.  In other words, let's hurry up and get Long Enough To Leave in my hands.  The LP is expected out on June 18 via Slumberland.
:MS MR – Hurricane (Chvrches Remix):  I think the original version of this is perfect, but this Chrvches remix is too entertaining to not like.  By the way, the chorus will most certainly make you want to instantly host a dance party wherever you are.  MS MR will release Secondhand Rapture tomorrow Creep City Records.