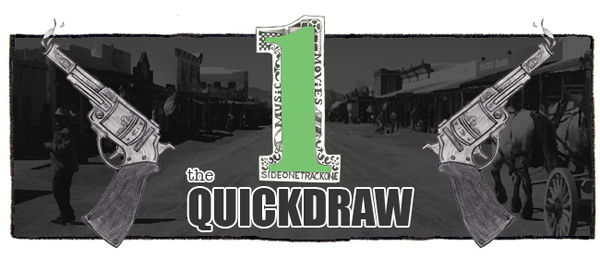 Music!  Enjoy.
:The Rentals – 1000 Seasons:  It took 15 years, but The Rentals have finally rallied up a third full length.  Feel free to rejoice and to stop shaming band leader Matt Sharp.  On a related note, this first single is total indie rock goodness.  Lost In Alphaville will be out August 25 via Polyvinyl.
:The Unicorns – Rocketship (Daniel Johnston Cover):  And next up for a comeback, The Unicorns!  I'm all about this act reforming, as they've long been a favorite of mine.  Here's hoping they decide to craft some new material and not just put out previously unreleased stuff (like this cover).  The reissue of Who Will Cut Your Hair When We're Gone? is due out July 29.
:TOPS – Way To Be Loved:  I'm not too familiar with Montreal's TOPS, but I'm really liking this indie pop tune of theirs.  I'll have to make a note to check out their upcoming album.  The band will release Picture You Staring on September 2 via Arbutus.
:Slow Magic – Hold Still:  This track has put the upcoming Slow Magic LP on my anticipated list.  By the way, there's a total "wait for it" element at play here, so be sure to stick with the song until the sexiness comes in at the end.  How To Run Away is due out September 9 via Downtown Records.  See Slow Magic at Holy Mountain on September 17.
:The Raveonettes – Sisters:  Because why the hell not, The Raveonettes just up and dropped a new full length this week.  This song (the lead single?) has the fuzz really turned up, and that has me hoping that Pe'ahi is nothing but a big wall of noise.  I can't wait to have some time to check it out.