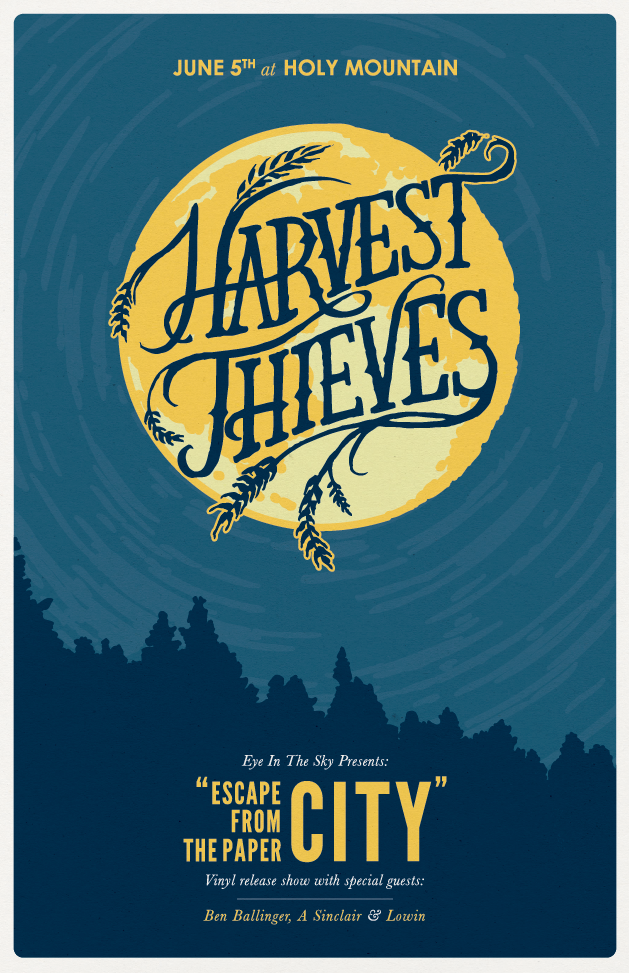 Austin's own Harvest Thieves have readied a 7″ single, Escape From Paper City, and they'll be holding their release party tomorrow at Holy Mountain. The band is a little bit country thanks to its steel guitar, banjo, honky tonk keys and twangy harmonies, and a whole lot rock n' roll because of solid drumming and driving guitars.
Special guests Lowin, A. Sinclair, and Ben Ballinger all each suitably complement this packed local bill with their own stamp on gritty, whiskey fueled rock and country.  There's a $5 cover at the door, or for $10 you'll receive a copy of the 7″, a show poster, and a Harvest Thieves coozie.
By the way, Harvest Thieves frontman Cory Reinisch has taken up a Tuesday night residency at Holy Mountain for the month of June.  Check him out sometime.