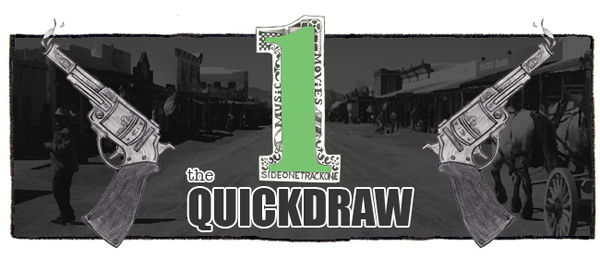 Music!  Enjoy.
:The Dodos – Competition:  I've always liked The Dodos, but I have to admit that this song is the first must-share thing they've put out in a long while.  I hope the rest of their upcoming album is similarly accessible.  Look for Individ when it's released on January 27 via Polyvinyl.
:The Coathangers – Sex Beat (Gun Club Cover):  Here's a nice Gun Club cover that The Coathangers recently assembled.  It's a bit sexier and snarlier than the original, and I think you're going to dig it.  The band's split 7″ with These Arms Are Snakes is due out December 2 via Suicide Squeeze.
:Lemuria – Foggy Smoke:  "I hate you as much as I love you."  Well isn't that just a line we can all relate to?  The always steady Lemuria are the subject of Turnstile Comix #3 (it details a tour the band did through Russia), and it's due out December 9 via Silver Sprocket.  See them at Red 7 on November 28.
:Canopies – Choose Yer Own Adventure:  If you're a fan of Tame Impala, then I think you'll find this wonderfully layered track from Canopies to be of your liking.  I recommend tossing on some headphones before you hit play.  Maximize Your Faith is due out December 9 via Forged Artifacts.
:Emmy The Great – Swimming Pool:  To be honest, I think this song is a bit hokey, but I'm sharing it anyway because I love Emmy's soothing voice and the slick arrangement that plays out behind her.  Bella Union will release Emmy The Great's S EP on January 27.