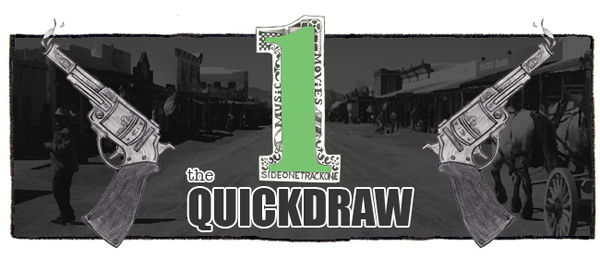 Today's music meant to call you back.  Enjoy.
:Mr Little Jeans – Oh Sailor:  It seems like Mr Little Jeans has put herself in a good spot in 2013.  She was announced as part of the Iron Man 3 soundtrack (along with acts like Passion Pit and Neon Trees), and now there's this slick single off her own upcoming full length.  The LP is expected out this summer.
:The Blank Tapes – Holy Roller:  Here's a wonderfully jangly piece of retro pop to help get your Monday going.  The band will release Vacation on May 14 via Antenna Farm Records.  Also, if you're in Austin,  you can see them tonight at Stubb's with Matt Costa.
:Saskatchewan – Possession:  This dream pop effort has been stuck in my head for days.  Eventually, I'm just going to have to give in and dance in a dark corner by myself for a little while.  The band's Occasion is due out tomorrow through Father/Daughter Records.  If you can't wait a day, the album is streaming here.
:Cayucas – East Coast Girl:  This is a super catchy track that has made me very interested in checking out Cayucas' debut album, Bigfoot.  If you're with me, we'll get our shot tomorrow when it gets released via Secretly Canadian.  Catch the band live on July 13 when they play Red 7.
:Pure X – Thousand Year Old Child:  Pure X may be from Austin, but I don't really know much about them.  This must come to an end, especially if they're going to keep putting out songs this good.  Crawling Up The Stairs is due out May 14.  See them at Holy Mountain on May 23.