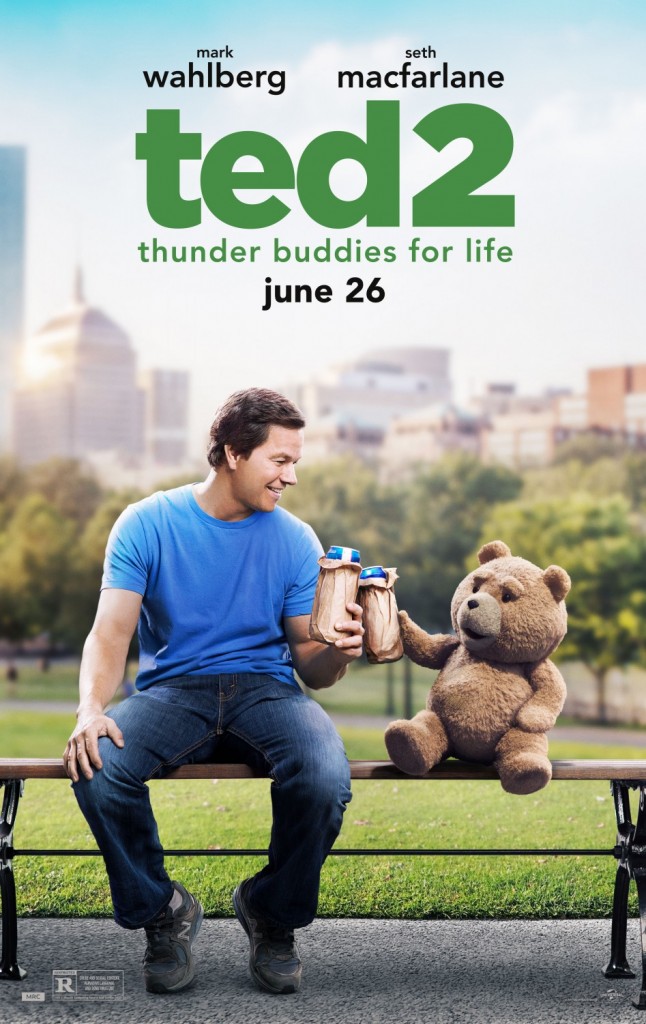 The Impression:
Ted returns.  I guess people wanted a sequel?
The Reality:
There's something special about Ted.  The toned down Seth MacFarlane-isms, the chemistry between Mark Wahlberg and Mila Kunis, Joel McHale's shittiness, Ted himself, that entire Flash Gordon gag – it all works so well and combines to form a film that is consistently funny and actually has some heart.
Now arrives the sequel, which is surely a cash grab, right?  Not exactly.  Ted wants to be viewed as a person and not property, so with the help of Wahlberg's John and Amanda Seyfried's Samantha (Kunis is not anywhere to be found), he fights for his rights.  I appreciate that they actually gave Ted 2 a story that wasn't in the form of a road trip or something that would just allow the characters to be goofy and wild for two hours.  All involved actually have a real struggle on their hands, and it makes the film feel like more than just a bunch of jokes crammed together.  As for the funny bits, Ted 2 is certainly more hit or miss than the first film in the series.  There are some legit laugh out loud moments, but those are nearly overshadowed by various times where MacFarlane distractingly goes full Family Guy.  I could have done without most of that (especially in the first third of the movie).
If you liked Ted, then you're going to like Ted 2.  It's not super funny and there are some forced callbacks to the first movie, but overall it works and isn't an outright lazy attempt on cashing in on the Ted name.
The Lesson:
Honestly, I'm just happy it wasn't another A Million Ways To Die In The West.  That movie hurt my soul.