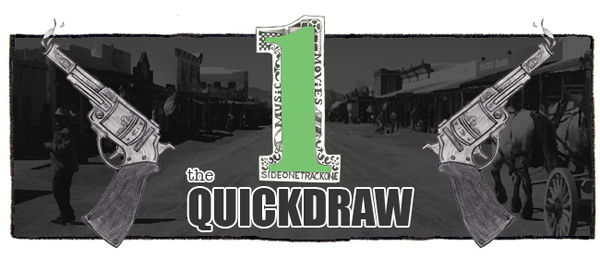 Today's music likes to watch you sleep.  Enjoy.
:Kelley Stoltz – Kim Chee Taco Man:  I was recently wondering where Kelley Stoltz had disappeared off to, and then I received an email with an update and a new song.  Weird.  Anyhow, it would appear he's been busy running Electric Duck Studio (out of his garage) and transitioning from Sub Pop to Third Man Records.  Double Exposure is due out on September 24.
:Rubblebucket – Save Charlie:  Following up last year's very good Oversaturated EP, Rubblebucket have put together another little effort.  This is the title track, and it's so very charming.  The Save Charlie EP is due out September 24 via Communion Records.
:Syvlan Esso – Play It Right:  I think this might be one of the better electronic tracks I've come across over the last few months.  Sylvan Esso is a new project that's lead by Amelia Meath (Mountain Man) and Nick Sanborn (Megafaun).  The Hey Mami/Play It Right 12″ is due out August 20 on Trekky Records.
:TaughtMe – Into The Thicket:  Way back when I was in college, TaughtMe was a favorite of mine.  Good to see him still making music.  I highly recommend you toss on some headphones, as he has an intricate sound.  Am I Old? is due out August 31.  You can stream it now, though.
:Russian Circles – Deficit:  I love it whenever Russian Circles have new music.  They're an instrumental band with a big, heavy sound, but somehow they still manage to be sort of catchy.  Memorial is due out October 29 via Sargent House.