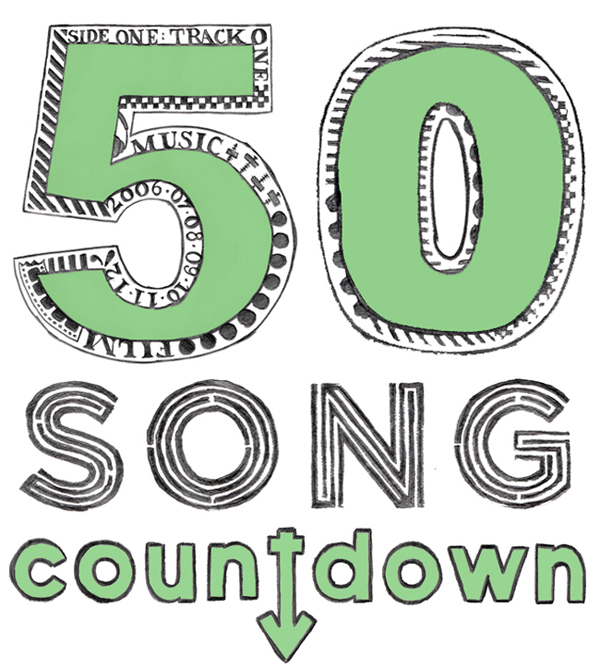 At least if the world ends in a few weeks, you'll have some good music to go out to.  That's sort of comforting, yeah?  Anyhow, below you'll find the fourth part of my Top 50 Songs Of 2012.  In case you're curious, I chose the songs from the 400+ tracks that I shared around here throughout the last 11 months.  Enjoy.
20)  :MIA – Bad Girls:  This single was supposed to be from a new album, but that has yet to materialize.  Oh well.  For now it simply serves as a nice reminder of how great MIA is when she's having fun and not taking herself too seriously.
19)  :Action Bronson – A Simple Man:  I had a long list of Action Bronson songs to choose from for this spot, but I went with this one-off single because it's what originally made me want to champion the guy.  It's just stellar stuff.
18)  :Sky Ferreira – Everything Is Embarrassing:  I don't know how many times I listened to this in 2012.  I just couldn't seem to get it out of the part of my soul that wants to dance in a dark corner somewhere.  From the Ghost EP.
17)  :The Eastern Sea – Wasn't For Love:  With this song, The Eastern Sea went from just being an Austin favorite of mine to being something much bigger and better.  Glad I hopped on the bandwagon early.  From Plague.
16)  :Dan Friel – Valedictorian:  For those that don't know, Dan is the former frontman of Parts & Labor.  This song sees him being as noisy and wild as can be, and I'm not sure I'll ever tire of it.  From Total Folklore (due in 2013).
15)  :Chvrches – The Mother We Share:  I've yet to come across anything else from this band, and that's OK because I'm far from being done with this Purity Ring meets Cults combo of a single.
14)  :Yeasayer – Longevity:  My love for Yeasayer has always been in regards to their live show, so I was a little surprised to find myself so attached to one of their studio tracks.  I greatly dig the off-balance mix here.  From Fragrant World.
13)  :Fiona Apple – Every Single Night:  You have to appreciate that Fiona keeps coming up with ways to stay interesting.  This pop effort pulls no punches.  From The Idler Wheel.
12)  :POS – Fuck Your Stuff:  This is exactly what I always expect POS to deliver – it's aggressive, playful, and smart.  From We Don't Even Live Here.
11)  :San Cisco – Awkward:  I love this indie pop tune, but I do have to admit that I'm not so sure a song about stalking should be this enjoyable.  From the Awkward EP.