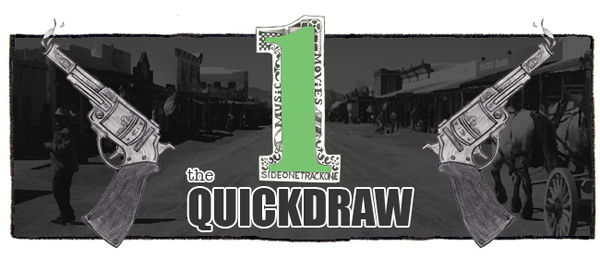 Music!  Enjoy.
:Kiiara – Gold:  I've gone back and forth on this Kiiara song a lot.  Sometimes I feel like there's too much going on, other times I think it sounds adventurous and interesting.  Either way, since I keep revisiting it I believe that's reason enough to share it.  The Meet Me In The Cornfield EP is expected out later this year.
:Annie Girl And The Flight – Bodies:  Last year San Francisco's Annie Girl And The Flight played one of the SOTO shows at the Blackheart, and I ended up being really impressed with them.  They usually have a sort of Warpaint/Denali-esque sound, but here there's a livelier kick at play.  It works well.  The Bodies EP is currently available.
:Say Hi – Creatures Of The Night:  The new Say Hi (aka Eric Elbogen) album is about vampires and a direct sequel to his also-about-vampires-album Impeccable Blahs.  So there's that.  At any rate, this is a goofy track, but I like it.  Bleeders Digest is due out September 18 via Barsuk.  See him at Stubb's on October 14.
:Sarn – Go Tell It To A Wall:  "Just keep yourself from speaking/There's a reason I keep walking on"  Sarn's voice sounds so sincere and sweet, but he is not fucking around – he really has no interest in anything you have to say.  I dig it.  The John Vanderslice-produced Go Tell It To A Wall EP is out now via Bandcamp.
:Good Field – Business:  Paul Price, the main brain behind Good Field (and formerly of Brazos, The Early Tapes and Voxtrot) has readied a new album.  This first single is particularly well crafted and oddly catchy.  Future Me is due out July 28.  See them at the Parish on July 18.