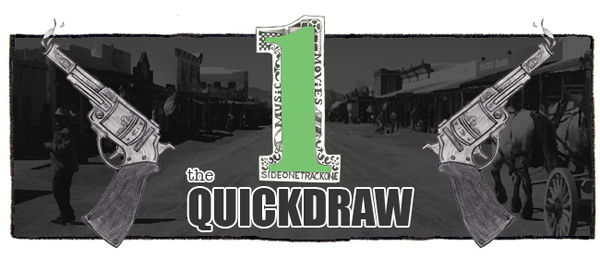 Music!  Enjoy.
:Parkay Quarts – Uncast Shadow Of A Southern Myth:  As you surely guessed, Parkay Quarts is actually Parquet Courts.  This rambly gem is off of a little something that band members Andrew Savage and Austin Brown did in their spare time.  I think it's awesome.  Content Nausea is due out November 11 via What's Your Rupture?.
:The Beverleys – Hoodwink:  Over the weekend I stumbled upon this track from The Beverleys.  It's a fairly fantastic slice of 90s-enthused punk that totally reminds me of stuff I used to catch on MTV2 when I was in high school.  The Hoodwink single is available now through Bandcamp.
:Bully – Milkman:  Bully is centered around Alicia Bognanno (she is the guitarist, singer, producer, and engineer) and I think her debut EP is going to be worth seeking out, especially if you love pop punk of any sort.  Look for the self titled EP when it gets released tomorrow.
:Weaves – Shithole:  Over the summer Rolling Stone called Weaves a "band to watch" and now here they are on SOTO.  Is there anything left for them to achieve?  Oh yes.  A lot, actually.  Anyhow, this song is clever and infectious.  The Shithole single is available now though Bandcamp.
:Ricked Wicky – Mobility:  The great Robert Pollard is the man behind Ricked Wicky (it's a name he apparently made up in his teens) and the band's sound is what he describes as "sophisticated arena rock."  I expect the debut LP to at least be interesting.  Ricked Wicky: I Sell The Circus is due out February 3 via GBV Inc. Records.