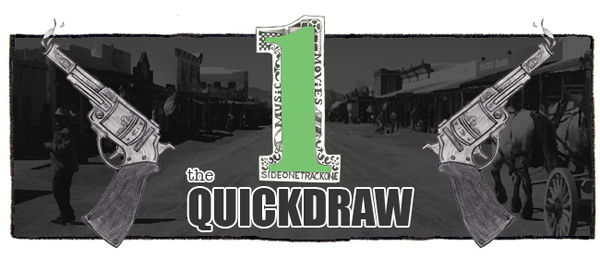 Today's music has electrolytes.  Enjoy.
:Maserati – Earth-Like:  I'm sure you're already in the loop on Maserati.  They're instrumental.  They're good.  What you may not know, though, is that their new drummer is Mike Albanese (from Cinemechanica), and he's pretty damn fantastic.  I hope I get to see them live with him.  The band will release Maserati VII on October 2 via Temporary Residence LTD.
:The Coathangers – Merry Go Round:  This band seems to prefer putting out singles in place of an EP or LP, and that's fine by me.  Or, at least it is until their streak of catchy garage rock gems comes to an end and I then demand something with more substance.  You can pre-order the Coathangers' split 7″ (with Heavy Cream) on Suicide Squeeze now.
:Maus Haus – No More Girls:  It's been years since I've heard anything from this act, so I was a little surprised when word of a new EP popped up yesterday.  Good to have them back.  Expect to dig this track if you like your synths to enter your ears in an aggressive fashion.  The Light Noise EP is due out October 23 on Lavish Habits.
:Teen Daze – Union (Featuring Frankie Rose):  The guest spot here by the lovely Frankie Rose is a nice touch, but I actually think this pop tune would be fine without it.  I especially love the way the quick start gradually slows to an intimate pace.  Teen Daze will release The Inner Mansions, which is the act's second 2012 full length, on November 6 via Lefse Records.
:Punks On Mars – Showers Of Pain:  This overly infectious number is the only track I know by this band, but that's not going to stop me from jumping right up on their bandwagon.  I must seek out more of their music.  We can all expect to be able to grab Bad Expectations on October 30 via Zoo Music.