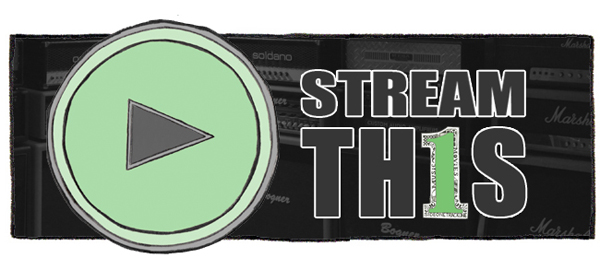 The SOTO inbox is always full of cool stuff that never gets to see the light of day on the actual site, and I'd like to change that.  So, every Friday I'll be posting the best album streams and videos that were sent my way during the week.  Take a scroll and find something worth remembering.
FULL ALBUM STREAMS
Pillowfight – Self Titled
FIDLAR – Self Titled
Ra Ra Riot – Beta Love
He's My Brother She's My Sister – Nobody Dances In This Town
Big Harp – Chain Letters
Toro Y Moi – Anything In Return
Mystical Weapons – Self Titled
The Joy Formidable – Wolf's Law
Parquet Courts – Light Up Gold
Widowspeak – Almanac
Foxygen – We Are The 21st Century Ambassadors Of Peace And Magic
VIDEOS
J. Mascis is set to appear on Portlandia on January 25.
Dan Deacon is heading out on tour.  See the dates here.
Now Now are hitting the road with a variety of acts, including Minus The Bear, Bob Mould, and Circa Survive.
Dead Leaf Echo will release Thought & Language on March 5.
Ty Segall will play the Mohawk on January 25.  Register to win a pair of tickets here.
Suuns will put out Images du Futur on March 5.
PAPA will release a full length at some point this year.
Woods is heading out on tour in Australia and New Zealand.  See the dates here.
Western Medication will release The Painted World 7″ via Jeffrey Drag Records on January 29.
Johnny Marr will put out The Messenger on February 26.
My Education's A Drink For All My Friends is out now.