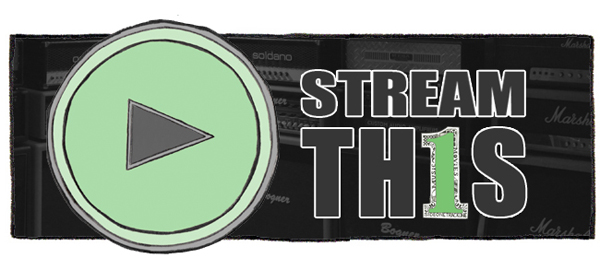 The SOTO inbox is always full of cool stuff that never gets to see the light of day on the actual site, and I'd like to change that.  So, every Friday I'll be posting the best album streams and videos that were sent my way during the week.  Take a scroll and find something worth remembering.
FULL ALBUM STREAMS
Diarrhea Planet – I'm Rich Beyond Your Wildest Dreams
Ty Segall – Sleeper
Superchunk – I Hate Music
No Age – An Object
Porcelain Raft – Permanent Signal
Braids – Flourish // Perish
Pure Bathing Culture – Moon Tides
White Hills – So You Are … So You'll Be
Diana – Perpetual Surrender
Larry Guy – Years Not Living
Willy Mason – Carry On
Joseph Childress – The Rebirths
Shigeto – No Better Time Than Now
Crocodiles – Crimes Of Passion
Feuding Fathers – Kid Tested, Father Approved
Sarah Neufeld – Hero Brother
Paper Lions – My Friends
Still Life Still – Mourning Trance
Native – Orthodox
Laura Veirs – Warp And Weft
VIDEOS
Austin's Love Inks will release Generation Club on September 24 via Monofonus Press.
HAIM will put out Days Are Gone on September 30 via Columbia.
Grooms' Infinity Caller is due out September 3 on Western Vinyl.
Arctic Monkeys will release AM on September 10 via Domino.
Camera Obscura put out Desire Lines earlier this year on 4AD.
Drew Price will release Friends And Family on September 10 via Happenin Records.
King Tuff recently re-issued 2008′s Was Dead.
Butter The Children's True Crime EP is due August 20 via Downtown Records.
Nite Jewel's One Second Of Love is out now.
Those Darlins will put out Blue The Line on October 1.
Jacuzzi Boys will put out a self titled album on September 10 via Hardly Art.
Tom Lark is expected to put out a full length next year.
Wax Idols' Discipline And Desire is out now on Slumberland.
Youth Lagoon's Wondrous Bughouse is out now on Fat Possum.
These New Puritans' Field Of Reeds is out now on Infectious Music.
Kim Deal's Are You Mine? single is out now.
Ra Ra Riot's Beta Love is out now on Barsuk.