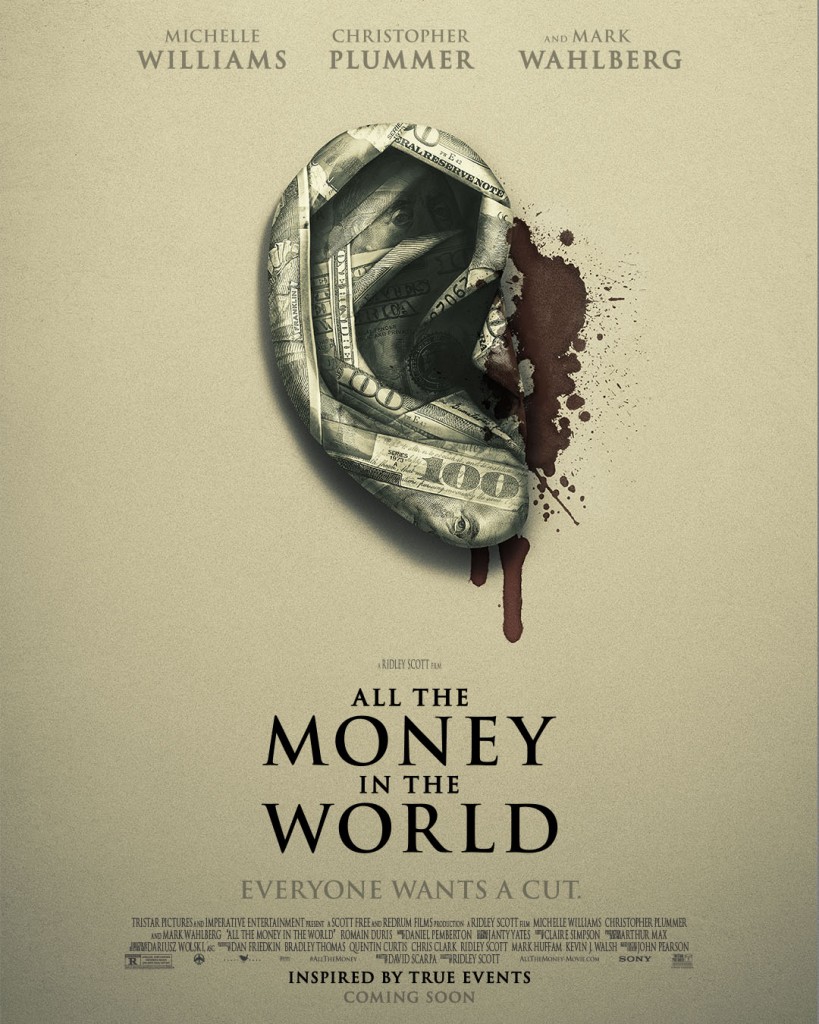 Pre-Screening Stance:
I no longer know what to expect from Ridley Scott.  It's either forgettable stuff like Exodus and Alien: Covenant, or something award-worthy like The Martian.  All The Money In The World worries me a bit because it seemed to have zero buzz before Christopher Plummer replaced Kevin Spacey.
Post-Screening Ramble:
In case you don't know, All The Money In The World is based on the kidnapping of John Paul Getty III and the efforts that his mother, Gail Harris, went through to get his billionaire grandfather, Jean Paul Getty, to pay the ransom.  It's a hell of a story, mainly due to Gail's refusal to give up hope and JPG's unwillingness to cough up any measure of cash to save his favorite grandson, and director Ridley Scott does a great job of diving into its details while also managing to keep you on the edge of your seat.  There are a couple of oddball things, like Michelle Williams uneven Gail and Mark Wahlberg's surprisingly muted Getty-lackey Fletcher Chase, but Christopher Plummer as JPG and Romain Duris as the kidnapper Cinquanta are both stellar.  Also, as I alluded to up above, the film is just an all-out entertaining ride.  It's certainly dialogue heavy, but it's snappy stuff that steadily keeps the story moving forward.  Also, what happened to that teenage boy is simply fascinating.  Expect to want to hit Wikipedia for more info before the credits have scrolled off of the screen.
Go see All The Money In The World.  It's one of the better movies that Ridley Scott has put out recently.
One Last Thought:
I think that All The Money In The World shouldn't be seen solely because Christopher Plummer stepped in for Kevin Spacey at the last possible minute, but he really is the best part of the film and one of the main reasons to watch it.  Go figure.