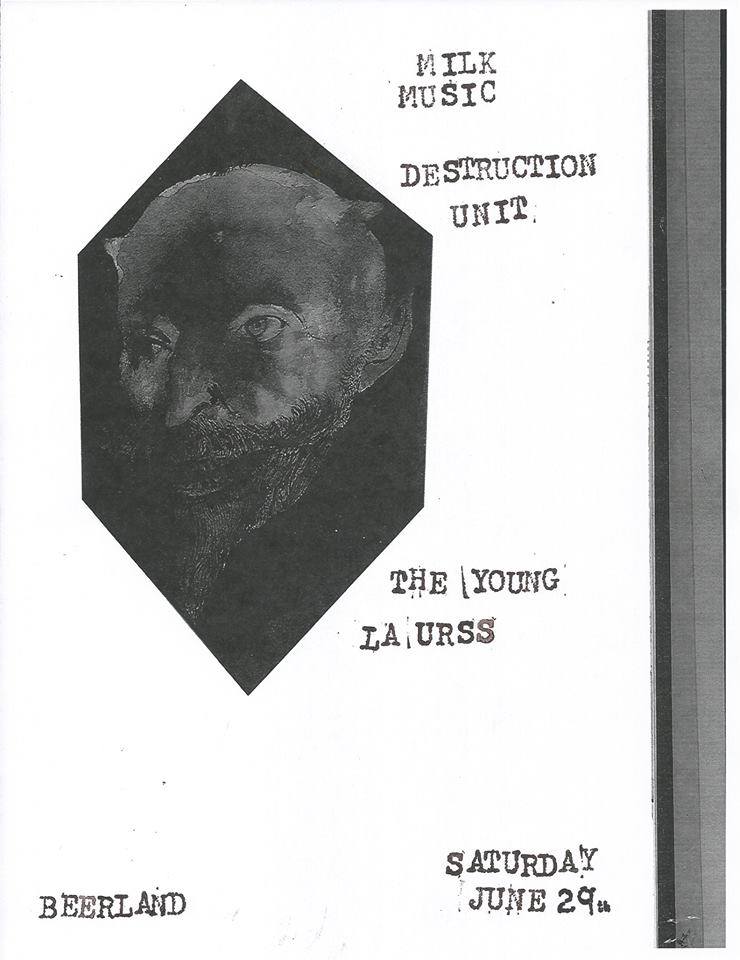 Looking forward to tomorrow night's show at the Mohawk with Mikal Cronin, Shannon And The Clams, A Giant Dog, and Sweet Talk? I know I am. It's a damn sweet lineup, but it's not the only upcoming show with a killer bill of garage and psych rock bands! On Saturday night Milk Music and Destruction Unit hit Beerland for what I predict will be the best show of the entire weekend.
I first learned of Milk Music when I went to Chicago for the Pitchfork Festival last summer. They opened for Ty Segall at an unofficial after show and blew me away. I was sure to catch them the next day when they hit the festival stage. Their music has been compared to many of the bands that were on SST in the 1990s: Dinosaur, Jr., Hüsker Dü, Black Flag, Meat Puppets, etc. Basically, a lot of the stuff I listened to growing up so it's no surprise I dig these guys. Earlier this year they released Cruise Your Illusion, which moves beyond the SST sound they were first known for. I think it shows these guys have some chops and will be around for a while.
:Milk Music – Illegal And Free:
:Milk Music – No, Nothing, My Shelter:
Hailing from Tempe, Destruction Unit is a thundering five piece that's dark and even a little ominous. They deliver guitar heavy sonic-psych rock that will rattle your brain. The lineup once included Jay Reatard and now features R. Rousseau (Reatards) on guitar and his brother Rusty Rousseau (Digital Leather) on bass. Ear plugs recommended.
Also sharing the bill on Saturday are Austin's own The Young and La URSS, who hails from Granada. Go!