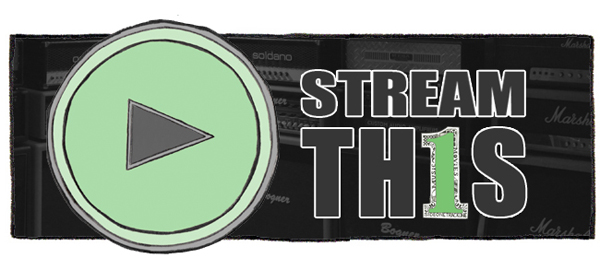 The SOTO inbox is always full of cool stuff that never gets to see the light of day on the actual site, and I'd like to change that.  So, every Friday I'll be posting the best album streams and videos that were sent my way during the week.  Take a scroll and find something worth remembering.
FULL ALBUM STREAMS
Eat Skull – III
Matmos – The Marriage Of True Minds
Iceage – You're Nothing
Holy Wave – Evil Hits
Apparat – Music For Theatre
Girl Names – The New Life
Ivan & Alyosha – All The Times We Had
PVT – Homosapien
Psychic Ills – One Track Mind
Flume – Self Titled
VIDEOS
The Postal Service will reissue Give Up on April 9 via Sub Pop.
Justin Timberlake will release The 20/20 Experience on March 19 via RCA Records.
Wild Nothing's Nocturne was released last year.
POS put out We Don't Even Live Here last year.
Passion Pit released Gossamer last year.
Elephant Stone's self titled album is out now on Burger Records.
Maps & Atlases released Beware & Be Grateful last year.
Popstrangers will release Antipodes on February 26 via Carpark Records.
Trail Of Dead put out Lost Songs last year.
The Spinto Band just released Cool Cocoon.
Suuns will release Images du Futur on March 5 via Secretly Canadian.
This is from the Beach House short film, Forever Still.
Jim James recently released Regions Of Light And Sound Of God via ATO Records.
Marissa Nadler's self titled full length is out now.
Walker Lukens, who is from Austin, will have a 7″ release show at Scoot Inn on February 21.