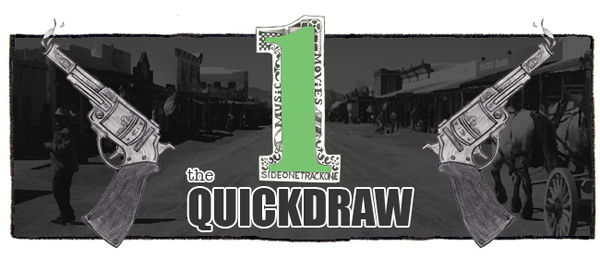 Today's music used to work at the mall.  Enjoy.
:Empress Of – Don't Tell Me:  Lorely Rodriguez is a brand new artist that resides in Brooklyn.  This track, which is her first single, has somewhat of a plodding pace, but I really like the soaring vocals.  Not sure when this will show up on anything official, so grab it now.
:Jinja Safari – Hiccups:  This is really refreshing piece of pop.  The arrangement has a pleasant, bouncy feel to it, and when I hear I want to go skip around somewhere.  The band is expected to put out a full length early next year.
:Popstrangers – Heaven:  Here's the latest addition to the Carpark Records roster.  The band is out of New Zealand, and I think they have a pretty solid pop rock sound.  You'll be able to snatch up Antipodes on February 26.
:Woodsman – Sonic Tomb:  These guys are in the midst of putting together a new full length, and this brooding instrumental number is one of the tracks that didn't make the cut.  It's worth your time, though.  I promise.  The All Tangled Up 7″ is out now via Lefse.
:Indians – Cakelakers:  If you're going to get lost in something today, it should be this beautiful track.  Headphones are a must, so slap some on before hitting play.  4AD will put out the band's debut, Somewhere Else, on January 29.  They're also set to play the Mohawk on November 9.