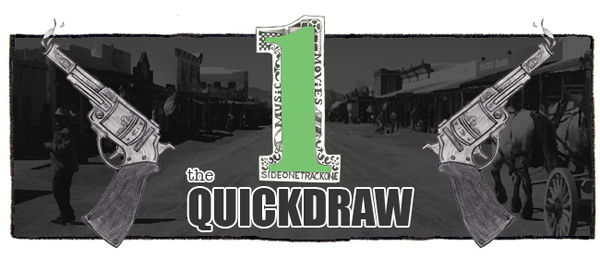 Today's music is willing and ready.  Enjoy.
:Big Deal – Dream Machines:  If you don't have Big Deal's upcoming album on your "anticipated" list, then you need to whip out your pen and scribble it in.  So far in 2013 they've released three stellar singles, and I can't wait to check out what else they've crafted.  June Gloom is due on June 4 via Mute.
:Honeymoon – Sure Stuck:  Here's a new act that was created by Aaron Shanahan and Benjamin Plant.  The pair of producers apparently wanted to do something that reflected their love of 60/70s psych pop, and I think they nailed it.  A full length is expected out at some point in the summer.
:GRMLN – Do You Know How It Feels?:  I haven't spent a ton of time listening to the Yoodoo Park-lead GRMLN, but this catchy bit of 90s-enthused indie rock makes me want to.  So, maybe I will.  Empire will be available on June 4 through Carpark Records.
:Boyfrndz – Water Weight:  I've liked Austin's Boyfrndz for a while, but I think this is the first time they've really impressed me.  This is a great track with a big, adventurous sound.  Natures is due on July 16th via Boyfrndz Records.
:Camera Obscura – Fifth In Line To The Throne:  It's unlikely that I'll ever tire of how impeccable Camera Obscura always sound.  I mean, just listen to this!  The damn thing is stunningly beautiful from beginning to end.  The band will release Desire Lines on June 4 via 4AD.