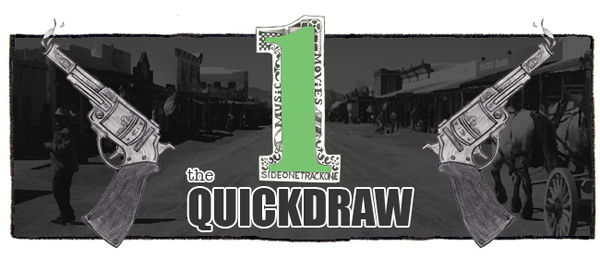 Today's music is here to tell you that it's the first of the month, so you should pay your rent.  Enjoy.
:Dinosaur Jr – Pierce The Morning Rain:  These guys just put out this rocking single, and they're playing the Mohawk this Thursday with Shearwater.  That sounds like reason enough for me to throw them a mention.  Buy their album and a ticket to the nearly sold-out show, friends!  I Bet On The Sky is available now via Jagjaguwar.
:hitRECord – Move On The Sun:  For those of you that don't live in a world dominated by Joseph Gordon-Levitt, hitRECord is his collaborative production company, and this solid pop song is part of a 78-artist compilation that he and his partners just released.  You should check out what else they're doing.  It's all pretty neat.
:Tennis – Guiding Light (Television Cover):  This duo have been kind of quiet lately, but late last week they rolled this lovely cover out, announced some tour dates, and then said they'll soon be heading into the studio to put together a new album.  I'm excited.  Young And Old is available now on Fat Possum.
:Crystal Castles – Wrath Of God:  About a week ago this act officially announced the details for their upcoming album, and then they released this intense track.  I recommend pulsing lights and headphones.  (III) is expected everywhere on November 5 via Casablanca/Universal Republic.  Also, you should try to catch them when they Emo's East on October 13.
:Young Fathers – Deadline:  I'm not at all familiar with this band, but they just signed to Anticon, and the world seems to suddenly be buzzing about them.  This song is cool.  What else should I be giving a listen?  Tell me!  Look for Young Fathers to release Tape One in late November.