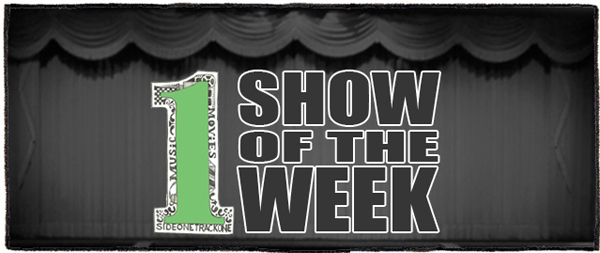 I'm really excited for Friday.  Not only will Boyfrndz be releasing Impulse, an album full of Mars Volta-esque gems that I've had on repeat over the last couple of weeks, but they'll be celebrating its arrival with a big show at Sidewinder.  With them will be Hikes, Tia Carrera, Transit Method and Caddywhompus.  It's going to be rad.  Don't miss it.
Outside:
Boyfrndz – 11-12am
Hikes – 10-10:30pm
Tia Carrera – 9-9:30pm
Inside:
Caddywhompus – 12-1am
Transit Method – 10:30-11pm
$8 adv/$10 dos
By the way, I suppose I should point out that the Boyfrndz album release gig is presented by 101X Homegrown Live, which is a program associated with a radio show I host every Sunday at 9pm.
Speaking of radio-related things, on Friday there's also an early show I booked that I'm pumped about.  It's with 93.7 KLBJ out at the Overlook at the Oasis.  It's free and features Eric Tessmer, Residual Kid and Ben Ballinger.  If you'd like to spend your whole Friday with me, then come to that as well!
Eric Tessmer – 8:30-9:15pm
Residual Kid – 7:30-8:05pm
Ben Ballinger – 6:30-7:05pm
BONUS Show Recommendations:
Tonight:
- Pharoahs, Vomettes, The Sister Rays at Hotel Vegas
- Mrs. Magician at The Sidewinder
- Common Velvet, Wildcat Apollo, Rose Selavy at Cheer Up Charlies
- Migrant Kids, Daniel Eyes & The Vibes at 3ten ACL Live
- Blues On The Green with Mike Flanigin's The Drifter with Billy Gibbons, Jimmie Vaughn & Charlie Sexton at Zilker Park
Thursday:
- Basecamp at the Parish
- Magna Carda, Leopold & His Fiction, Slomo Drags, Sun Seeker at the Scoot Inn
- Crew54, KB The Boo Bonic, Secret Levels, Protextor / P-Tek, Feral the Earthworm, more at Stay Gold
Friday:
- The Zoltars, The Dizzease, Grape St., Giant Kitty at Hotel Vegas
- Nada Surf, The Misteries at the Parish
- Nic Armstrong & The Thieves, Yuma, Mountain Rag at The Swan Dive
- AlunaGeorge, Kiiara at Emo's
Saturday:
- High on Fire, Eagle Claw, Bridge Farmers at Grizzly Hall
- DIIV, The Paranoyds at the Mohawk
- Radioactivity, Birthday Suits, Hex Dispensers at the Mohawk
- Broncho, Winter at The Sidewinder
- Marmalakes, Shark Rider at The Swan Dive
- Say Anything, mewithoutyou, Teen Suicide, Museum Mouth at Emo's
Sunday:
- Lord Buffalo, Solid State Dream Suit, The Sour Notes, Dollie Barnes at Cheer Up Charlies