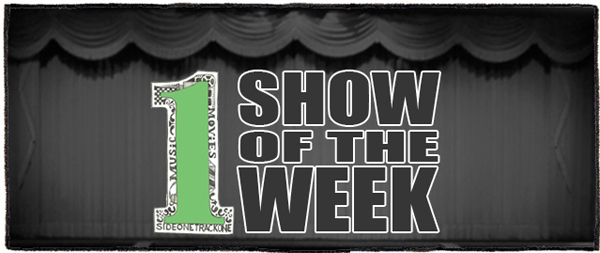 This is a big week for A Giant Dog.  The band's new album (and second for Merge), Toy, is out on Friday, their album release party is Saturday at Hotel Vegas, and then on Sunday they'll be heading out on a tour that won't have them back in Austin until they play Sound on Sound Fest in November.  Guess it's good thing they have a song called Sleep When Dead.
Anyhow, the show this Saturday is can't-miss.  A Giant Dog are a blast live and it'll be a great chance for you to snatch up the new LP.  ALSO, the bill features Harlem, who haven't played in an eternity, and Big Bill, who are always fun on stage.  Pre-sale tix for this one are sold out, but apparently more will be released on Saturday morning and then some will be available at the door.  Seriously, don't miss this show.
PS – I did a piece on A Giant Dog and their new album for Time Out Austin.  Find one around town and read up on the band before the show!
BONUS Show Recommendations:
Tonight:
- Shabazz Palaces, Porter Ray at the Mohawk
Thursday:
- Mike & The Moonpies, JD Clark at Hotel Vegas
- Caroline Says, Knife in the Water, Alex Riegelman at Cheer Up Charlies
- The Stacks, Otis Wilkins, Batty Jr., Street Themes at the Mohawk
Friday:
- The Mammoths, Otis the Destroyer at Stubb's
- Jai Malano, Los Coast at the Continental Club
Saturday:
- Ruby Fray, Cabin Man, Moonsicles, Suspirians at Beerland
- Major Grizz, The Midgetmen, The Blistering Speeds at Barrel O' Fun
- The Jungle Rockers, Los Coast, Matt Gilmour at the Continental Club
- Lyle Lovett and His Large Band at ACL Live
Sunday:
- Lyle Lovett and His Large Band at ACL Live