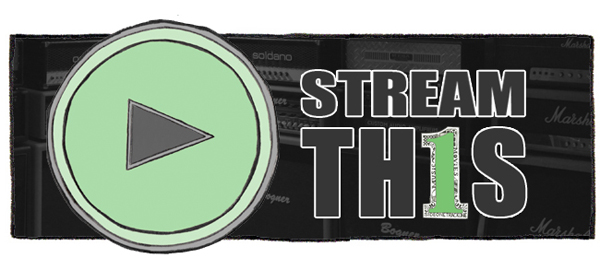 The SOTO inbox is always full of cool stuff that never gets to see the light of day on the actual site, and I'd like to change that.  So, every Friday I'll be posting the best album streams and videos that were sent my way during the week.  Take a scroll and find something worth remembering.
FULL ALBUM STREAMS
The Strokes – Comedown Machine
In The Valley Below – Hymnal EP
Julian Lynch – Lines
Depeche Mode – Delta Machine
Wavves – Afraid Of Heights
VIDEOS
Sigur Ros will put out Kveikur on June 18 via XL Recordings.  Catch them at the Cedar Park Center on April 10.
The Thermals will release Desperate Ground on April 16 via Saddle Creek.
Rilo Kiley will release rkives on April 2 via Little Record Company.
Generationals will release Heza on April 2 via Polyvinyl.
S. Carey recently teamed up with Arco Sessions for this track.
Noah And The Whale will release Heart Of Nowhere on May 6.
The Holydrug Couple's Nocturnal is out now Sacred Bones Records.
Golden Grrrls just released their self titled album via Slumberland Records.
My Jerusalem released Preachers last year.
Legs will release Pass The Ringo on April 23 via Loglady Records.
The Men's New Moon is out now on Sacred Bones Records.
Feeding People's Island Universe is available now.
British Sea Power will release Machineries Of Joy on April 2 via Rough Trade.
The Joy Formidable put out Wolf's Law back in January.  They play Emo's East on April 30.
Django Django put out their self titled album last year.