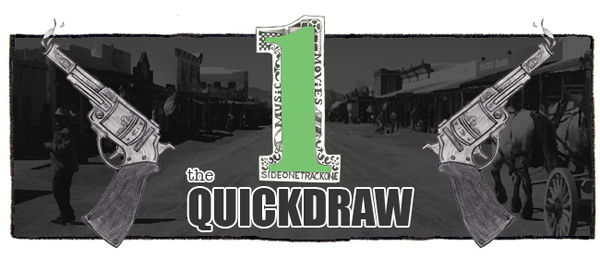 Music!  Enjoy.
:Pompeii – Blueprint:  Here's a new one from Austin's own Pompeii, who haven't put out an album since 2008′s Nothing Happens For A Reason.  I think it's a wonderfully lush pop tune.  The band will release Loom on October 14 via Red Eye Transit.
:Gold Panda – Clarke's Dream:  This one-off bit of funk-enthused fun from Gold Panda has been stuck in my head for days.  Here's hoping this is the kind of sound that dominates the album that he's supposedly working on now.
:Wish – Retro Grade:  After spending some time playing in other acts (Milk Lines, Breeze, and Beliefs) around Toronto, Kyle Connolly is now the main brain behind the psych pop-leaning Wish.  I dig it and definitely want to hear more.  The band's self-titled debut is due out August 26 via Hand Drawn Dracula.
:Celebration – Chariot:  I've always been a big fan of Celebration, so I'm happy to see they've readied a new album (their first in four years).  This song is a bit ominous, slightly dancey and loaded with soul via Katrina Ford's crazy good voice.  Albumin is expected to be released on August 19 through Bella Union.
:Balmorhea – Heir I:  If there's one thing you should know about Austin's Balmorhea, it's that they only know how to sound stunning.  Make sure you to toss on some headphones before you hit play.  The Heir 7″ is due out soon via Western Vinyl.  See them at the Parish on September 6.