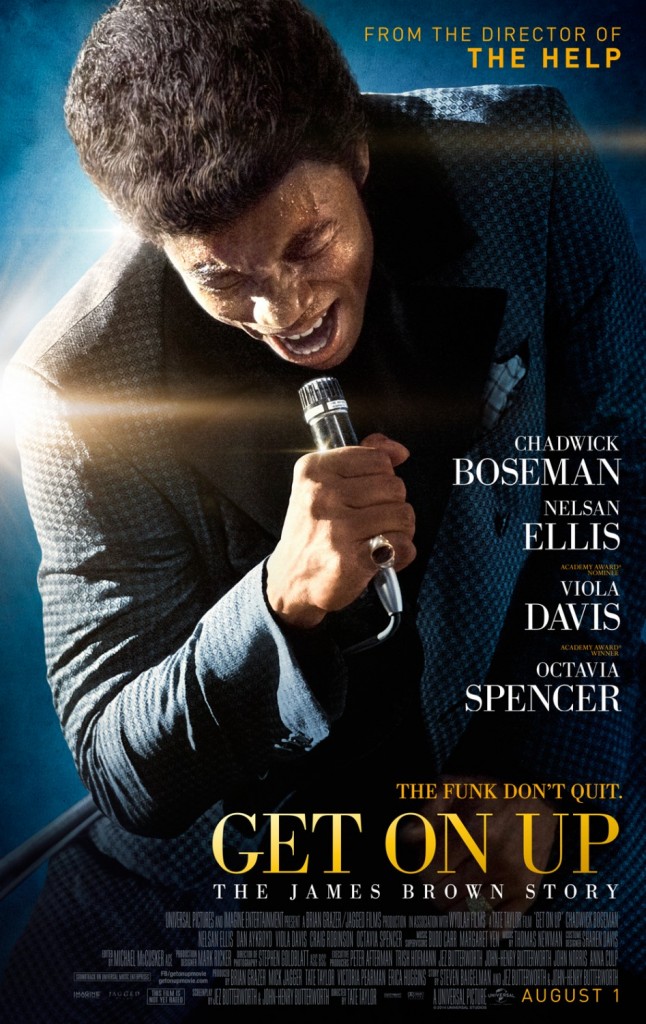 People are doing traditional-style reviews all over the web, so we decided to try something different.  In each "breakdown" we'll take a look at what a film's marketing led us to believe, how the movie actually played, and then what we learned from it all.  Read on!
The Impression:
Tate Taylor (The Help) directs the James Brown story.  Chadwick Boseman (42) stars.
The Reality:
When I saw that Get On Up had a runtime of 138 minutes, I figured I was in for a thorough look at the life of the man known as The Godfather of Funk, Mr. Dynamite and The Hardest Working Man in Show Business.  This, as it turns out, was a rather silly expectation.  Get On Up is nothing more than a bunch of incoherent glimpses into the story of James Brown.  And to make matters worse, director Tate Taylor's only consistent thread in the film is the one that showcases the famed musician as a colossal asshole.  Now, I actually do think this approach could have worked (because let's face it, biopics often sugarcoat a lot about their subjects), but Taylor doesn't take the time to dive into anything.  The movie largely plays like a montage of terrible things that James Brown did, and that's just sort of unfortunate.  No one who sees Get On Up will learn anything about the songs that Brown wrote or why he sang or danced the way that he did, and when it comes to who he was as a person, they'll walk out of the theater ready to label him as nothing but an egotistical dick.  What a bummer.  He very well may have been an intolerable person, but that still isn't stopping me from feeling as though the musician part of him deserved a lot better than what is offered in Get On Up.
The Lesson:
Where's the music?