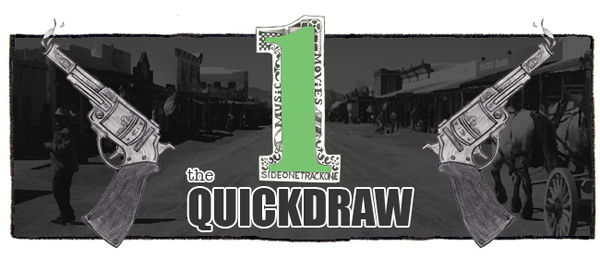 Music!  Enjoy.
:The Pains Of Being Pure At Heart – Simple And Sure:  And then The Pains Of Being Pure At Heart returned and the world rejoiced in knowing that it would soon have a new set of shimmering pop songs to support them whenever melancholy attacks.  Get Days Of Abandon when it's released on April 22 via Yebo Music.
:Gay – Blue Blue Heart:  While Gay probably wouldn't be my top choice if I were given the chance to name these guys, I do really like this track.  It's catchy and retro in all of the right ways.  The band will put out their 7″ tomorrow via ZOO Records.
:Paws – Tongues:  Here's a new one from Paws, a pop punk act I've been following for a bit now.  It's a loud one that you can expect to get lodged in your head.  Look out for Youth Culture Forever to be released on May 6 via FatCat Records.  The band will play Red 7 on May 15.
:Deleted Scenes – Songs Of Leaving Behind:  I appreciate that Deleted Scenes are one of those bands that seem to revel in being unpredictable.  It keeps things exciting.  By the way, this semi-slowing burning song is totally headphone-worthy.  Lithium Burn will be released on April 15 via Park The Van/Nevado.
:Sleepmakeswaves – One Day You Will Teach Me To Let Go Of My Fears:  This track from Australia's Sleepmakeswaves was an instant hit on the instrumental music-loving side of my brain.  Listen up if you like bands like The Timeout Drawer, Explosions In The Sky, Russian Circles, etc.  Monotreme Records will release In Today Already Walks Tomorrow on April 8.