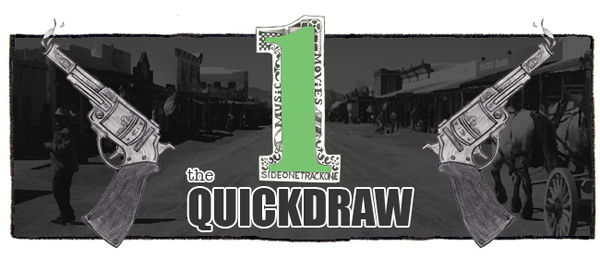 Music!  Enjoy.
:Hundred Visions – You're Gonna Cut Me Loose:  Hundred Visions are a quality act that's been banging around Austin for a good bit, and I'm excited to have some new music from them.  This might be their catchiest song yet.  The band will release Spite on October 28 via Pau Wau Records.  See them play Hotel Vegas on October 25.
:Francisco The Man – It's Not Your Fault:  If you don't already have it on there, I believe it's time to add Francisco The Man's upcoming debut album to the "anticipated" list.  I think it's going to be an effort loaded with refreshing pop songs.  Loose Ends is due out October 27 via Fat Possum/Small Plates.
:Cool Ghouls – And It Grows:  SOTO's own Noah Sanders has been rambling and raving about Cool Ghouls for a while now, and it's not hard to understand why – they're rad.  Expect to love this retro rock track.  A Swirling Fire Burning Through The Rye is due out November via Empty Cellar Records.
:Mogwai – Teenage Exorcists:  Earlier this year Mogwai released Rave Tapes, and now they're following it up with a companion EP that's comprised of some outtakes and remixes.  I can see why this track didn't make the LP, as it's essentially a slice of shoegaze pop and not at all like the post-rock jams they're known for.  I like it a lot, though.  Music Industry 3. Fitness Industry 1. is out December 1 via Rock Action.
:Gold Lake – Lovers:  Gold Lake have have only ever been a tiny blip on my radar, but this well crafted track has suddenly made me ready to really pay attention to them.  Be sure to grab a good pair of headphones before you hit play.  Look for Years to be released on November 4.