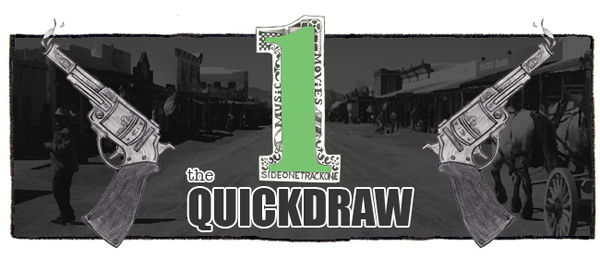 Austin-based music!  Enjoy.
:Holiday Mountain – My Body:  If I were to rank out some local guilty pleasures, Holiday Mountain would land somewhere near the top spot.  Their live show is super vibrant and fun, and they've got some tracks – like this bouncy, energetic single – that are total earworms.  The band's new album is titled You Be You, but it doesn't seem to have a release date yet.
:Young Tongue – Heavy Metal Thunder:  Formerly known as The Baker Family, Young Tongue are one of the many solid indie rock/pop acts that are currently operating in Austin.  If you like shimmery, wonderfully crafted things, then this song should delight your senses.  Look for Death Rattle on November 11 via Punctum and Raw Paw.
:Featherface – Make You Mine:  The boys in Featherface are favorites of mine.  Not only are they the nicest kids ever, but they know how to write good pop songs.  This new single of theirs is all over the place (is that sexy talking at the 1:05 mark?), but I appreciate how ambitious it is.  No word yet on when a new album will arrive.
:Emily Wolfe – Swoon:  Fresh off of her appearance at ACL, Emily Wolfe has a new EP you need to check out.  It features her stellar voice and some great guitar work.  You can download the Roulette EP for free over at Noisetrade.
:Polio Club – Poison The Well (Demo):  The lineup for the next SOTO show hasn't actually been announced, but I'll tell you now that Polio Club are on it.  I like their post-punk ways, and I'm excited to see them play.  You can listen to listen to more of the band's demos over at their Bandcamp page.  Also, thanks to Nathan from Austin Town Hall for the tip.