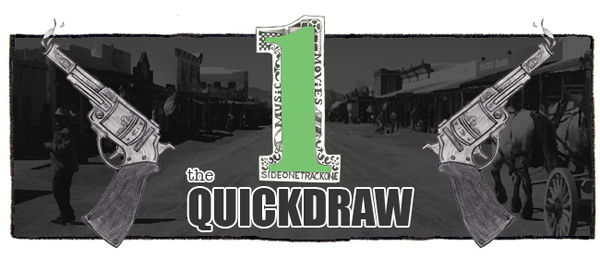 Music!  Enjoy.
:Pillar Point – Eyeballs:  It's so very nice to hear Scott Reitherman's voice again.  The former Throw Me The Statue frontman was born to do indie pop and should not be gone for extended amounts of time.  Polyvinyl will release Pillar Point's self titled effort on March 3.
:Eternal Summers – Gouge:  I wouldn't have guessed that Eternal Summers had some shoegaze in them, but here they are doing it and doing it well.  I could listen to more of this.  The Drop Beneath is expected out on March 4 via Kanine.
:Evil Arrows – Jennifer Kills The Giant (Once A Week):  Evil Arrows is a new project from SOTO fav Bryan Scary.  It's not as elaborate and wild as what he usually churns out, but I like it.  The pop act will be putting out a slew of EPs this year, and you'll be able to get the first one tomorrow.
:Elephant – Elusive Youth:  There's an almost seductive quality to this track that I just adore.  On a related note, I'd love to know how it took me until now to notice how great Amelia Rivas' voice is.  Elephant will release the Elusive Youth single on January 28 via Memphis Industries.  A full length is expected in the Spring.
:Real Estate – Talking Backwards:  As always, here's Real Estate sounding impeccable.  The band just isn't capable of making a pop song that isn't a total ear-pleaser.  Look out for Atlas everywhere on March 4 via Domino.