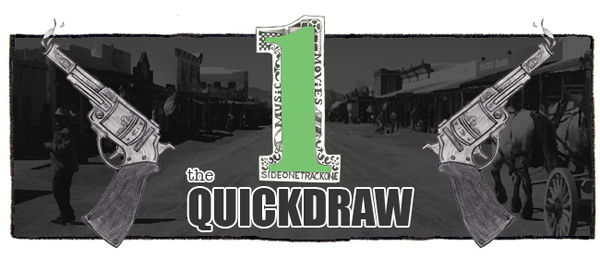 Music!  Enjoy.
:EL VY – Paul Is Alive:  Here's the latest gem from EL VY, which is Matt Berninger (The National) and Brent Knopf (Menomena, Ramona Falls).  Hard not to have super high expectations for their upcoming LP.  Return To The Moon is due out October 30 via 4AD.
:Nocando – Alaska:  I've been pretty hung up on this track for the last couple of weeks or so.  Nocando tosses out a variety of nice quips in it.  By the way, this is a one-off, so grab it while you can.
:Haybaby – Elevator Song:  This song from Haybaby is fantastic.  It doesn't have much sound-wise that you haven't heard before, but its craftily assembled arrangement does manage to make it feel fresh.  Sleepy Kids is due out October 23 via Tiny Engines.
:Torres – Special (Garbage Cover):  Torres has been out on the road with Garbage (it's the 20th anniversary of their debut LP), and in celebration of that she put out this cover.  I think it might be the best thing she's ever done.
:Tortoise – Gesceap:  2009 was the year that Tortoise last put out an album.  Good to have them back.  This new single of theirs deserves the best pair of headphones you can give it.  The Catastrophist is due out January 22 via Thrill Jockey.