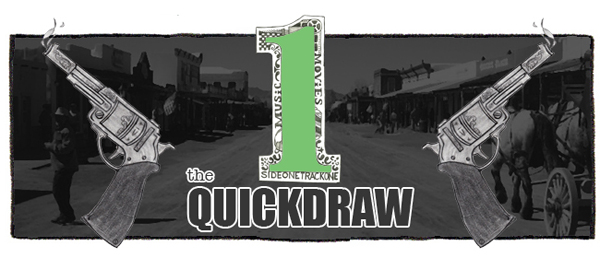 Today's music was discovered using a metal detector.  Enjoy.
:Com Truise – Chemical Legs:  I'm not usually a fan of vocals that sound like they're coming from a robot, but the style works for me here.  I think it might be because the rest of the song is so stellar.  This Com Truise track is from the 2012 Adult Swim Singles Program, which has really been on a roll the last few weeks.
:GRMLN – Coral:  This pop number is such a warm and endearing listen that its two minute runtime is almost an annoyance.  I want more.  A 19 year old by the name of Yoodoo Park is the main brain behind GRMLN, and he will release the Explore EP on October 23 via Carpark Records.
:Rubblebucket – (Focus) Oversaturated:  The press release that came along with this track was packed with all sorts of press quotes.  Where the hell have I been?  In any case, this is one of those effortless pop songs that should instantly win you over.  The Oversaturated EP is due out September 11, and the band will play in Austin at the Beauty Ballroom on September 26 with Reptar.
:Deerhoof – Fete d'Adieu:  Deerhoof are one of the best experimental pop acts around, and that should be reason enough for you to give this song a shot.  If you disagree, you're crazy.  The band will release Breakup Song on September 4 via Polyvinyl Records.
:Dunes – Vertical Walk:  I saw this band open for local favs the Sour Notes on Saturday, and I came away really impressed.  If you like your pop with a bit of haze and fuzz, then I think you'll dig the LA-based Dunes.  Noctiluca is currently available for your love.