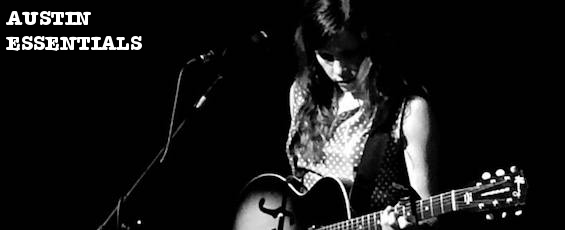 Now that I host both 101X Homegrown and KGSR's Lone Star State of Mind, I don't really post quite as many local mp3s.  This is mostly because I spend my Sunday evenings blabbering about all things Austin, so when it comes time to roll out content for SOTO, I often find myself on the hunt for something fresher.  I doubt this will change, so in an attempt to make sure that those of you who avoid me on the radio (but why!?) still get a good dose of Austin, I'm going to occasionally churn out a mix of select local tunes.  The first one is below, and it's comprised of my top 20 Austin tracks from the first chunk of 2016.  Enjoy.
PS – I left off White Denim and Explosions In The Sky because I figured you guys were more than familiar with them.
PPS – It was surprisingly hard for me to cut this list to 20 songs. Maybe I should have done 30.  I should have done 30.  Next time I'll do 30.
:Dumb – I Don't Wanna Die On I-35:  From the Slack Capital compilation. FB
:A Giant Dog – Sex And Drugs:  From Pile. FB
:Basketball Shorts – Kevin McCallister:  From the Slack Capitol compilation. FB
:Otis The Destroyer – Cheetah:  From the Belushi EP. FB
:BOYFRNDZ – Going Under:  From Impulse. FB
:A. Sinclair – Liars in the State of New York:  From Get Out Of The City. FB
:My Jerusalem – Rabbit Rabbit:  From A Little Death. FB
:Emily Wolfe – Atta Blues:  From the Atta Blues single. FB
:Residual Kid – Scentless Princess:  From the Salsa EP. FB
:Mirror Travel – Yesca:  From Cruise Deal. FB
:Jared Leibowich – And You're Always On:  From Welcome Late Bloomers. FB
:Walker Lukens – Lifted:  From Tell It To The Judge. FB
:Calliope Musicals – Echo Of The Whoos:  From Times Owes You Nothing. FB
:Slomo Drags – Going Out Of Business:  From the band's self titled EP. FB
:Ramesh – Redemption:  From the Redemption single. FB
:Booher – Pick Up The Robot Put The Robot Down:  From Funny Tears. FB
:Rain Collectors – Lately:  From RCEP. FB
:Dana Falconberry & Medicine Bow – Cora Cora:  Off From The Forest Came The Fire. FB
:Blue Healer – Luminescent Eyes:  From the band's debut album. FB
:Cross Record – Basket:  From Wabi-Sabi. FB
For the hell of it, here are some other Austin artists that I've been digging over the last few months: Alex Napping, Broken Gold, BLXPLTN, Pema, Bayonne, Big Bill, Buhu, Chipper Jones/Chris Lopez, Empty Markets, OBN IIIs, Golden Dawn Arkestra, Growl, Harvest Thieves, Holy Wave, Lowin, Megafauna, Migrant Kids, My Golden Calf, P.T. Banks, Star Parks, The Blind Pets, Ultraviolet.