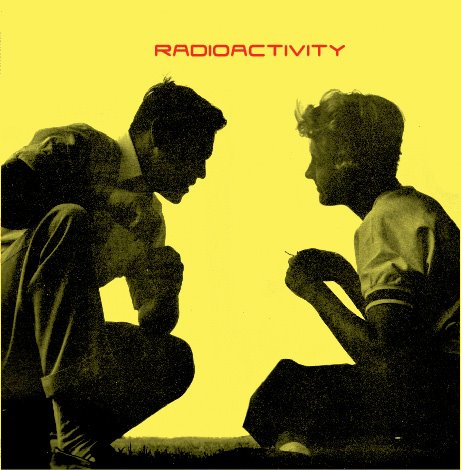 The newest addition to Dirtnap Records is one with a few familiar faces. Radioactivity was formed by Jeff Burke, the front man for The Marked Men, and he then recruited Texas garage rock heroes Mark Ryan (The Marked Men, Mind Spiders) and Gregory Rutherford (Bad Sports, Mind Spiders) to fill out the roster.
The band just released their brilliant self-titled LP, which is as close to punk rock perfection as you'll see this year. It features thirteen ferocious jams that are sure to please not only The Marked Men fans out there but anyone who loves power pop and power chords. As proof these guys are not fucking around, they have already announced that another album will be released in the not too distant future!
The band is currently touring Europe, but here's hoping they add some Texas stops to the schedule very soon.
:Radioactivity – Locked In My Head:
:Radioactivity – World Of Pleasure: