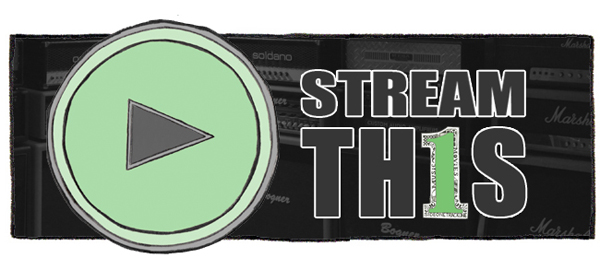 The SOTO inbox is always full of cool stuff that never gets to see the light of day on the actual site, and I'd like to change that.  So, every Friday I'll be posting the best album streams and videos that were sent my way during the week.  Take a scroll and find something worth remembering.
FULL ALBUM STREAMS
Polica – Shulamith
Marijuana Deathsquads – Oh My Sexy Lord
Ryan Hemsworth – Guilt Trips
Ducktails – Wish Hotel
Dead Gaze – Brain Holiday
MO – Bikini Daze
Best Coast – Fade Away EP
Paul McCartney – New
Crystal Antlers – Nothing Is Real
Black Hearted Brother – Stars Are Our Home
JD Samson And Men – Labor
Crooks On Tape – Fingerprints
Tristen – Caves
Active Child – Rapor EP
Dosh – Milk Money
We Are Scientists – Business Casual EP
Anoraak – Chronotropic
Lynx – Light Up Your Lantern
Tancred – Self Titled
VIDEOS
Yum's Take My Blue is out now.  They play Spider House Ballroom tonight.
Neiliyo just released the Grow'n Up EP.
Featherface will release the Ourselves Together/The Cosmic Draw 7″ on October 26.
Crystal Antlers just put out Nothing Is Real via Innovative Leisure.  They play the Mohawk on October 19.
Mike Donovan's Wot is out now on Drag City.
Dismemberment Plan just released Uncanney Valley.  They play Fun Fun Fun Fest next month.
Aloa Input will release Anysome on November 5 via Morr Music.
School Of Night just put out a self titled EP on Transgressive Records.
Atoms For Peace's Amok is available now.
Pink Frost's Sundowning is out now.
Grails just put out Black Tar Prophecies Vol's 4, 5 & 6 this week on Temporary Residence, LTD.