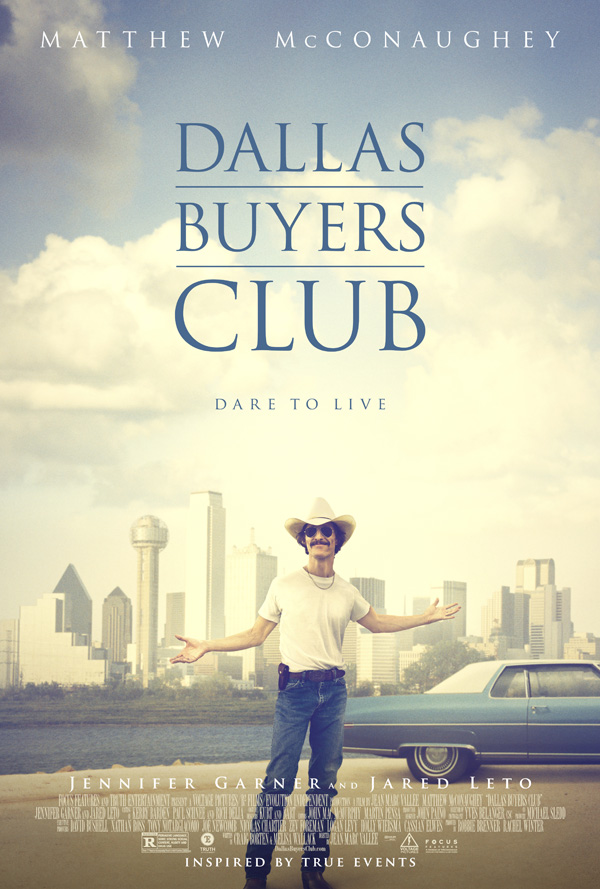 People are doing traditional-style reviews all over the web, so we decided to try something different.  In each "breakdown" we'll take a look at what a film's marketing lead us to believe, how the movie actually played, and then what we learned from it all.  Read on!
The Impression:
Matthew McConaughey is Ron Woodroof, a real person who once went out of his way to find alternative treatments for himself and others with HIV.
The Reality:
There was a moment in Dallas Buyers Club where I thought it would for sure land in at least my top five films of the year.  I was so engaged in the story of Ron Woodroof – a man who goes from being a hard partying, rodeo-loving good ol' boy to being a lonely soul doing everything he can to figure out a way to live with HIV – that I couldn't imagine the movie being anything less than a triumph.  Then came the third act, where instead of continuing to be about Woodroof, director Jean-Marc Vallee tries to cram in a variety of scenes that are clearly meant to send a bigger message about the FDA.  I get what he was hoping to accomplish, but it's presented in such a disjointed, forced way that it takes a great movie and turns it into a solid one.  Oh well.
By the way, Matthew McConaughey (down a good 50 pounds or so for the role) is stellar throughout Dallas Buyers Club, and I imagine he'll get some attention whenever award season rolls around.
The Lesson:
Stay small.