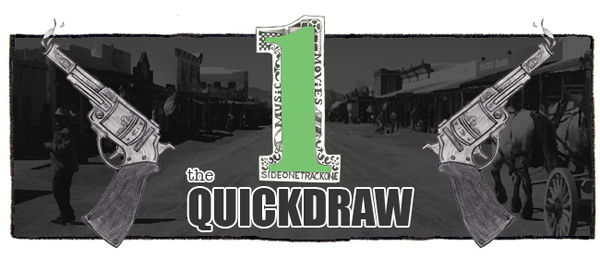 Music!  Enjoy.
:Got A Girl – Did We Live Too Fast:  Got A Girl is comprised of Dan The Automator and Mary Elizabeth Winstead (the actress from Scott Pilgrim VS The World), and this slinky number is their first single.  I like it.  Look for I Love You But I Must Drive Off This Cliff Now on July 22 via Bulk Recordings.
:Los Campesinos – Little Mouth:  Here's a really nice track from the always catchy Los Campesinos that was done for the film Benny And Jolene.  Even if the band wanted to, I'm not sure they'll ever be able to not sound full of enthusiasm. This is, of course, not a bad thing.
:Crystal Stilts – Delirium Tremendous:  Last week Crystal Stilts jumped back into the swing of things by releasing this new single via Sacred Bones.  Like a lot of their stuff, it's a high quality slice of garage rock.  No word yet on when a new full length will arrive, but the band is said to be working on one.
:Cloud Boat – Hideaway:  And today's headphone worthy track comes courtesy of Cloud Boat.  I wasn't aware that the British duo even existed until this song arrived in my inbox, but I've quickly become a fan and I'm now looking forward to Model Of You, which is due July 8 via Apollo.
:Rubblebucket – Sound Of Erasing:  I'll give it up to Rubblebucket, they sure know how to craft a pop song.  This super lush effort is the band's new single, and I think there's a chance I'll never get it out of my head.  Survival Sounds is due out August 26 via Communion Records.