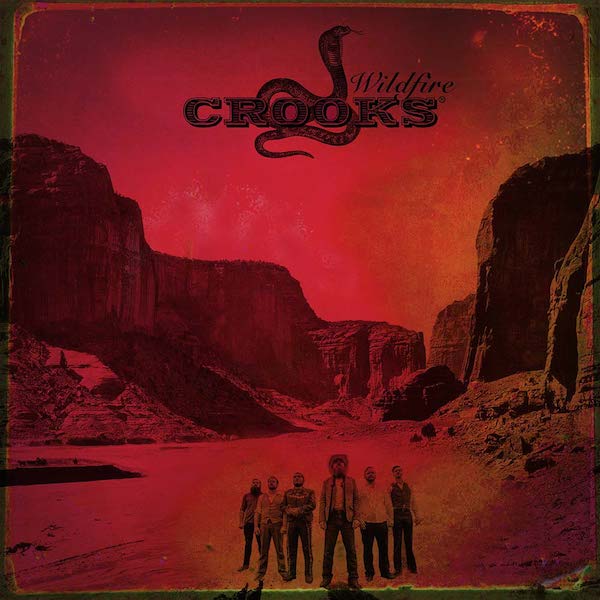 Growing up in Western New York, country music was as uncool as it got. No one admitted liking country. We'd mock the kids that wore Wrangler jeans and only the biggest dorks would be caught dead wearing a cowboy hat or boots. Country was not cool. At all.
Fast forward many years and my attitude has changed considerably. My musical horizons have expanded and I've learned about the greatness of Willie Nelson, Merle Haggard, Townes Van Zandt, Dolly Parton, and, of course, Johnny Cash. I learned there was more to country music than the cheesy Nashville songs polluting the airwaves on FM radio. So much, much more.
Given my appreciation for the country greats, it's little wonder that I'm such a fan of Crooks. In 2012, Crooks released their LP The Rain Will Come which featured the brilliant track My First Gun. Last month, their sophomore album, Wildfire, was released, and remarkably it's even better than their incredible debut.  Their lead single, Fork In the Road, is a burner that has caught on nationwide and helped raise the band's profile to a new high.
The Austin group was formed in 2007 by Josh Mazour as a two piece band but their size has grown over the years. They now have two guitarists, a drummer, a trumpet player, an accordionist, plus an upright bassist. And just as their numbers have grown, so too has their musical influences and their range. At their core, Crooks play pure, honest country music without the shine that ruins most modern country music. But they also incorporate elements of Mariachi, Tejano, classic outlaw country, bluegrass and even garage rock. It's adventurous, rowdy, forthright, and righteous. If you haven't listened to Crooks yet, you owe it to yourself to listen to both their albums (on iTunes, Spotify, etc.) and then get your ass to one of their incredible live shows.
:Crooks – Fork In The Road:
:Crooks – My First Gun: