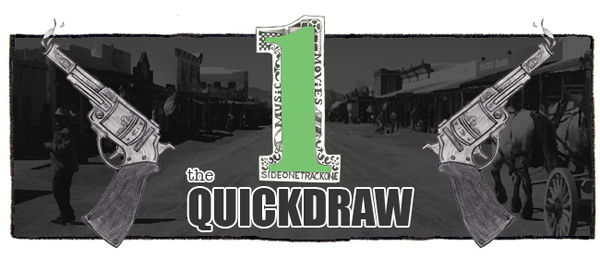 Music.  Enjoy!
:Sweet Spirit – Take Me To A Party:  Here's the latest catchy pop tune from Sweet Spirit.  I have a feeling I'm going to end up spending a lot of time with their upcoming debut full length.  Cokomo is due out October 16 via Nine Mile Records.
:Ex Hex – All Kindsa Girls (The Real Kids Cover):  Ex Hex randomly tossed out this one-off cover a few days ago.  I dig it.  Probably because it sounds exactly like all of the other stellar songs the band has released.
:Car Seat Headrest – Times To Die:  This nearly seven-minute track from Car Seat Headrest is an all-around weird effort, but I can't seem to get enough of it.  Been on repeat for days now.  Teens Of Style is due out October 30 via Matador.
:The Coathangers – Watch Your Back:  No one packs a song with attitude quite like The Coathangers.  Crank the volume on this one.  The band's split 7″ with The Black Lips is due out November 13 via Suicide Squeeze.  See the band at Sidewinder on October 30.
:Courtney Barnett – Shivers (The Boys Next Door Cover):  As I've said before, my favorite Courtney Barnett is the wordy, scatterbrained one, but even when she's the opposite of that – like here with this slow burning cover – I'm still on-board.  The Boxing Day Blues Revisited single is due out October 16 via Third Man Records.