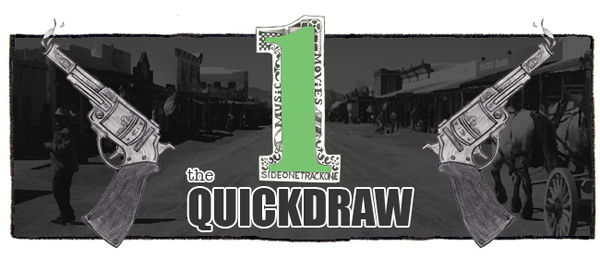 Today's music once killed a yak from 200 yards away with mind bullets.  Enjoy.
:Divine Fits – Ain't That The Way:  I kind of figured Divine Fits were going to be a one and done sort of project, but here they are with a new double A-side single.  The other track is good, but I think this one is great.  Grab the 12″ tomorrow via Merge.
:Yuck – Rebirth:  In case you missed it, frontman Daniel Blumberg is no longer in Yuck.  He left the band to start Hebronix, and has since been replaced by Max Bloom.  This is a well crafted effort that I really like, but it somewhat bums me out to think they may have totally ditched their 90s indie rock angle.  Expect an LP at some point later this year.
:Grooms – I Think We're Alone Now:  One of the better things I discovered buried in my inbox over the weekend was this new song from Grooms.  It might be the best single they've ever put out.  Infinity Caller is due out September 3 via Western Vinyl.
:ARMS – Comfort:  Todd Goldstein (formerly of Harlem Shakes) did a lot with ARMS when he first started it up, but he's been rather quiet the last couple of years.  Good to have him back.  This refreshing number can be found on EP2, which is due September 10 via Paper Garden Records.
:Colette – When The Music's Loud:  I don't know what it is about Colette, but I always love her singles.  Now excuse me, I have to get back to dancing in front of a mirror.  When The Music's Loud is due out August 27 via Candy Talk.