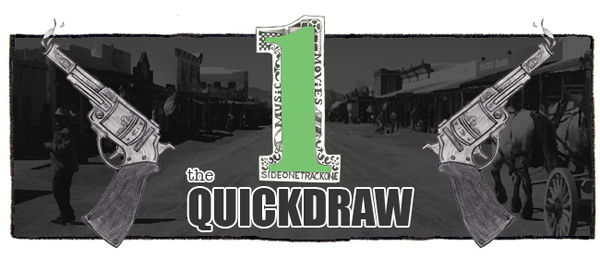 Today's music believes in you.  Enjoy.
:Terry Malts – I Could Be Happy (Altered Images Cover):  I'm in the midst of Terry Malts-heavy stretch, and I love it.  Just law week they played a really nice show at the Mohawk, and now they've released this super catchy cover.  You might be able to get this track as a bonus if you jump now and order Nobody Realizes This Is Nowhere, which is currently available on Slumberland.
:The Coathangers – Adderall:  This is one of the more impressive tracks that the Coathangers have ever delivered.  I really love the enormous amount of attitude packed into it.  The band's split 7″ (with Audacity) is due out October 15 via Suicide Squeeze Records.  They play Red 7 on October 16.
:Phantogram – Celebrating Nothing:  While I would have preferred a new Phantogram full length this year, I'll take an EP.  It does, after all, include this stellar song.  You can actually grab their self titled EP now via Barsuk.  See them at the Mohawk on October 27 (the 10/26 show is already sold out).
:CFCF – Beyond Light:  Grab some headphones before you hit play on this new track from CFCF, as it is intricate and totally deserving of all of your attention.  The world will be able to dive into Outsider when it's released on October 21 via Dummy Records.
:Polica – Smug:  I'd be lying if I said this sultry number didn't immediately vault Polica's upcoming full length to somewhere near the top of my "most anticipated releases" list.  Shulamith is due out October 21 via Memphis Industries.