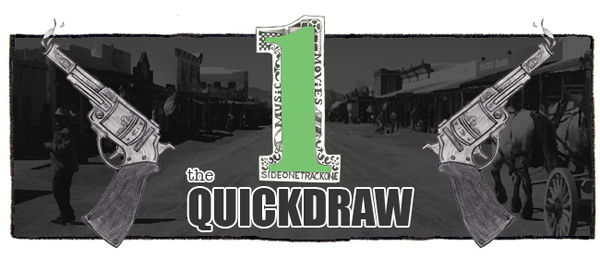 Today's music never meant to hurt you.  Enjoy.
:Wavves – Demon To Lean On:  I never thought I would be excited to hear a new Wavves album, but this 90s rock-enthused gem has me rather anxious to check out the upcoming Afraid Of Heights.  The effort is due out on March 26 via Mom + Pop.
:Hunx – I Won't Tell If You Won't Tell:  Famous Class is still doing its Less Artists More Condos 7″ series, and that makes me happy.  This jangly pop tune is off of the Hunx and Cassie Ramone split, which was just released a week or so ago.  Snatch it up, friends.
:Pond – Giant Tortoise:  If you've never felt inclined to spend any time with Pond, then maybe knowing that they share three members with Tame Impala will make you want to check them out.  If not, there's always the chance that this swirling psych rock tune will just win you over on its own.  Hobo Rocket should be out in the coming months on Modular.
:The ABCs – Record Store:  This band really knows how to write a hook.  They showed it a couple of years back on the album Stona Rosa, and now there's this single, which is almost too catchy to be real.  Little Leaves is due out March 5 via High Dive Records.
:Caveman – In The City:  Here's a new, well crafted track from a act that I've liked for a while.  I have high hopes for their upcoming album, so it's nice to see that they're off to a great start.  They'll release their self titled effort on April 2 via Fat Possum.