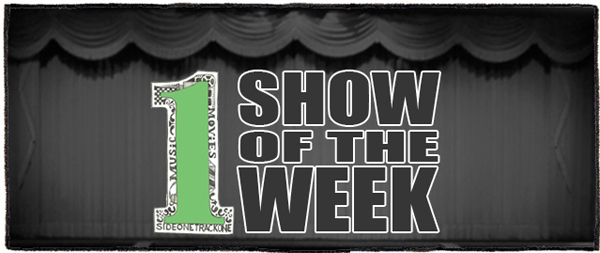 I'm out of play on the show-front this week, as Fantastic Fest will be eating up all of my time.  If I were available though, I'd definitely hone in on seeing Balmorhea.  The nice thing here is that there's actually three chances to see them.  The first shot is Thursday night (with Will Johnson) at Stateside at the Paramount, the second is Friday night (with Caroline Says) at Stateside, and the third is at Waterloo Records on Sunday.  I've heard their new album, Clear Language, and I can confirm that it's good.  Get out there and show some support!
The Stateside shows are $20 each.  The Waterloo gig is FREE!
PS – The final show in the 93.7 KLBJ's Sunset Series is happening this Sunday out at Ernie's On The Lake.  Go see Nakia & The Blues Grifters, Grupo Massa and Nic Armstrong & The Thieves!  It's FREE!  Music starts at 5pm.
BONUS Show Recommendations:
Tonight:
- Frankie Rose, Tres Oui at Barracuda
- Loteria, Lola Tried, Major Grizz, Dinner with Matt Gilchrest, Ooni at Hotel Vegas
- Lee Bains III & the Glory Fires, Xetas, The Sour Notes, The Midgetmen at Cheer Up Charlies
- Tenacious D at Stubb's Waller Creek Amphitheater
- Depeche Mode, Warpaint at Austin360 Amphitheater at Circuit of The Americas
Thursday:
- The Warlocks, Psychic Ills, The Well, Troller, Tamarron, Lake of Fire, DJ Al Lover at Barracuda
- Suspirians, Jeweled Snakes, Evil Triplet, How I Quit Crack at The Electric Church
- Alex Camreron, Jack Ladder at The Sidewinder
- Sphynx, Hank & Cupcakes, The Nymphs, Plastic Picnic, Deep Cuts at Cheer Up Charlies
- Royal Forest, Common Velvet, Kara Mosher at the Sahara Lounge
- Banks at Emo's
Friday:
- Walker Lukens at Waterloo Records
- Lee Fields & The Expressions, Mama K & the Shades at the Mohawk
- Grape St. at Stubb's
- Harvey Can't Mess with Texas: A Benefit Concert for Hurricane Harvey Relief with Willie Nelson, Paul Simon, James Taylor, Bonnie Raitt, Leon Bridges, Lyle Lovett, Nathaniel Rateliff & The Night Sweats, Edie Brickell & New Bohemians, Ryan Bingham, Ha*Ash, house band Asleep at the Wheel at the Erwin Center
- Daryl Hall & John Oates, St. Paul & The Broken Bones at Cedar Park Center
Saturday:
- Descendents, Riverboat Gamblers, Scott Reynolds at Stubb's Waller Creek Amphitheater
- Megafauna, Pearl Earl, The Sun Machine at Hotel Vegas
- Say Girl Say, -Us., Kay Weathers at the Mohawk
- Moon Taxi, Los Coast at Emo's
- Buenos Diaz, Mandy Rowden, Wil Cope, Seela at Music Lab
- Pecan Street Festival
Tres Oui (9pm), Queue Queue (7:40pm), Satalights (6:20pm), Mean Jolene (5pm), Ladyfang (3:40pm), Pearl Earl (2:25pm), Obscured by Echoes (1:10pm), Tiarra Girls (noon)

[Red River stage]

Jackie Venson (8:45pm), Migrant Kids (7:25pm), Amy Edwards & the Hi-Fis (6:05pm), Moving Panoramas (4:45pm), Emily Bell & the Talkbacks (3:25pm), Wiretree (2:15pm), Sefo (1:05pm), Bourgois Mystics (noon)

[Neches stage]

Booher (9pm), The Human Circuit (7:40pm), Levees (6:20pm), Boca Abajo (5pm), Kiko Villamizar (3:40pm), SaulPaul (2:20pm), Pat G (1:10pm), DJ Czech One (noon)

[Trinity stage]

11am-10pm, free, all ages on 6th Street
Sunday:
- Pecan Street Festival
Kay Odyssey (6:10pm), The Golden Boys (4:55pm), Baby Robots (3:45pm), ST 37 (2:20pm), Abigail und Hansel (1:10pm), Cinders (noon)

[Red River stage]

Peligrosa (5:40pm), Royal Teeth (4pm), Knifight (2:40pm), Fragile Rock (1:20pm), Monoceja (noon)

[Neches stage]

Beat Imprint (5:40pm), Ashley Borerro (4:30pm), Sheilava (3:20pm), Color Candy (2:10pm), The Rated Exes (1pm), Peter Stopchinski (noon)

[Trinity stage]

11am-10pm, free, all ages on 6th Street