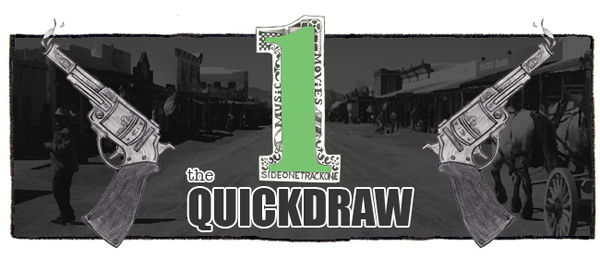 Music!  Enjoy.
:Toro Y Moi – Empty Nesters:  If anything, you have to applaud Chaz Bundick (aka Toro Y Moi) for keeping things fresh.  His last album was fairly disco/funky, and now his new one seems to be aiming for more of a blissed-out (but still danceable) indie pop sound.  What For? will be released on April 7 via Carpark.
:Big Bill – Sweet Boy:  Big Bill are a quirky garage rock act that's been a real bright spot in Austin for the last year or so.  This track is probably my favorite selection off of their recently released Second Bill EP, which you should snatch up now via Bandcamp.
:The Babies – Got Old:  "I was 21, I was 33."  I relate to this lyric a whole lot more than I'd like to.  Big thanks to The Babies for crushing me.  I guess.  This is from a two-song single that's currently available via iTunes.
:Turbo Fruits – The Way I Want You:  The Black Keys' Patrick Carney produced this new one from Turbo Fruits.  It features lyrics that are a bummer and a sound that's thoroughly 90s rock, so I like it a lot.  No Control is due out April 20 via Melvin/Thirty Tigers Records.
:FIDLAR – If It Makes You Happy (Sheryl Crow Cover):  Yes, FIDLAR covering Sheryl Crow is just as fun and obnoxious as you're thinking it must be.  Now crank the volume, hit play and let it take you.  This is just a one-off, so grab it while you can.