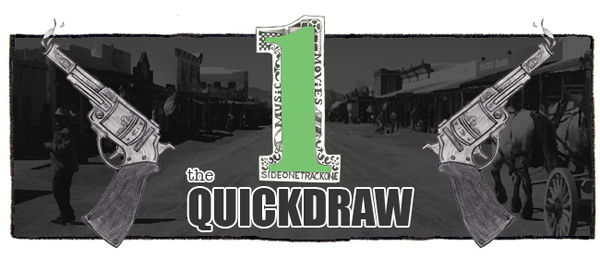 Music!  Enjoy.
:Total Control – Flesh War:  For those of you that don't know, Total Control is lead by Mikey Young (Eddie Current Suppression Ring) and Dan Stewart (UV Race).  This post-punk gem is off their upcoming LP, which will more than likely be rad.  Look for Typical System to be released on June 24 via Iron Lung Records.
:White Reaper – Half Bad:  Here's a new one from Kentucky's White Reaper, who recently joined the Polyvinyl roster.  It's one of the better garage rock songs I've come across so far in 2014.  The band will release a self titled EP on June 24.
:Antemasque – People Forget:  The Mars Volta may be done, but Omar and Cedric haven't given up on working with each other.  They're now together as Antemasque, and they sound energized and inspired.  I most definitely approve.  No word yet on an official release.
:OBN IIIs – Worries:  If you weren't already excited about the new OBN IIIs album, then this swagger-filled track should get you there.  Orville Bateman Neeley III and his pals just continue to be one of Austin's best bands..  Third Time To Harm will arrive on May 27 via Tic Tac Totally.
:Lone – 2 Is 8:  I'm not at all familiar with Lone, but apparently he's about to put out his fifth album.  Talk about missing the boat, right?.  At any rate, this laid back number makes for a soothing listen, and I like it a lot.  Reality Testing is expected out on June 17 via R&S Records.