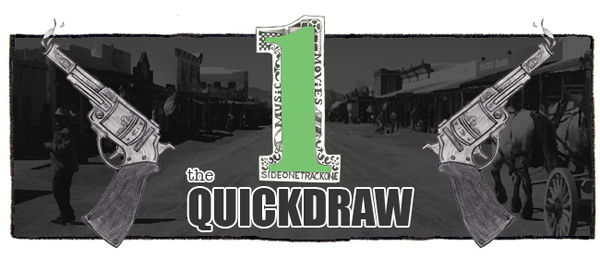 Music!  Enjoy.
:And You Will Know Us By The Trail Of Dead – A Million Random Digits:  Just last week I noted that the upcoming Trail Of Dead album could be a really good one, but now there's this second single and I'm just ready to say that it for sure will be.  I haven't heard the band sound this great since 2009′s The Century of Self.  Seek out IX when it gets released on November 11 via Superball.
:Diarrhea Planet – Bamboo Curtain:  While I tend to prefer my Diarrhea Planet dialed all the way to 11, their "slower" tunes are far from bad.  Case in point, this 90s-esque pop rock tune that's voiced by drummer Casey Weissbuch.  The Aliens In The Outfield EP is due out November 18 via Infinity Cat.
:Shivery Shakes – Recurring Dreams:  Austin's own Shivery Shakes will soon release their debut full length, and I'm sure it's going to be a wonderfully breezy, easily accessible pop effort.  If you haven't already, make a note about them.  Three Waves & A Shake is due out on October 21 via Austin Town Hall/Punctum.
:Viet Cong – Continental Shelf:  If you're like me and have been a little slow to fully come around on Viet Cong, then this song is going to completely change that.  It's a fantastically crafted piece that I can't seem to take off of repeat.  The band will release their self titled album on January 20 via Jagjaguwar.
:Nothing – July The Fourth:  About midway through my first listen of this shoegazey effort I couldn't help but notice that Nothing sound like a more raw version of Whirr.  Then I realized that this track is the flip side of a split 7″ with Whirr.  I should probably go outside or something.  The Whirr/Nothing 7′" is due out November 17 via Run For Cover.